Today I have been playing with Daler Rowney acrylic artists inks. The 1 oz. size comes in glass jars with an ink dropper built into the cap.
My moleskine has sketchbook pages which seem to repel water when I use watercolors. If I wet the page further, the pigment can soak into the paper and break through the slick skin however, it changes the texture and makes the paper buckle.
When using the inks I put just the tiniest dot on the page and drag the ink across the page with a plastic gift card.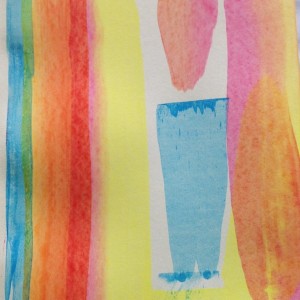 The page stays slick and smooth and dries almost immediately.
I don't have to wash out any paintbrushes or palettes.
There is no discernible change in thickness to the pages although there is a slight curl to the page.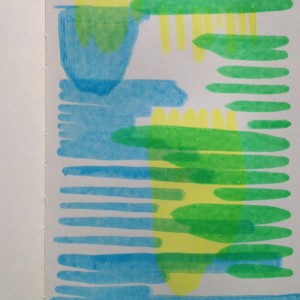 I like how the colors are transparent and can be layered to create new color combinations.
I think I will enjoy experimenting and implementing these inks into my artwork.