Favorite Quote
Twenty years from now you will be more disappointed by the things you didn't do than by the ones you did do.
So throw off the bowlines.
Sail away from the safe harbor.
Catch the trade winds in your sails.
Explore.
Dream.
Discover.
~ Mark Twain
---
Education
B.A., Visual and Public Art, CSU Monterey Bay, Magna Cum Laude
Certified Zentangle® Teacher*
Veriditas trained labyrinth facilitator
Life Cycle celebrant
As children, we are encouraged to be creative. Unfortunately, as adults, we don't always have someone to take us by the hand and lend encouragement. I am here so you can discover and access your creative potential. I encourage experimentation and exploration during your art-making process. I believe that venturing beyond your creative comfort zone builds confidence—a benefit you can enjoy inside the art studio and beyond.
Grace Mendez lives in the San Francisco Bay Area with her husband. Some of her favorite things are dogs, salsa dancing and chocolate (not necessarily in that order). They have two happy, healthy, adult children and a spoiled little rescue dog called Olivia.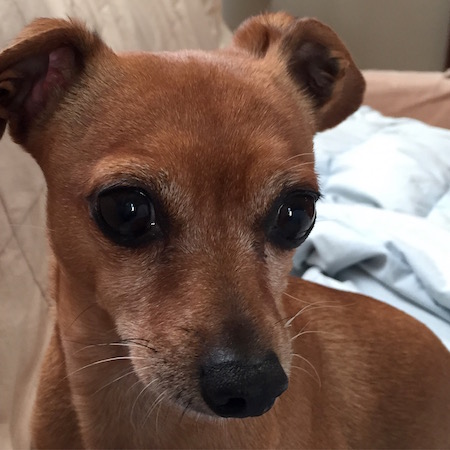 *Zentangle is an easy to learn method of creating beautiful images from structured patterns. It is a fascinating new art form that is fun and relaxing. It increases focus and creativity. Zentangle provides artistic satisfaction and an increased sense of personal well being. Zentangle is enjoyed by a wide range of skills and ages and is used in many fields of interest.
"We believe that life is an art form and that Zentangle is an elegant metaphor for deliberate artistry in life." ~ Maria Thomas and Rick Roberts, founders of Zentangle