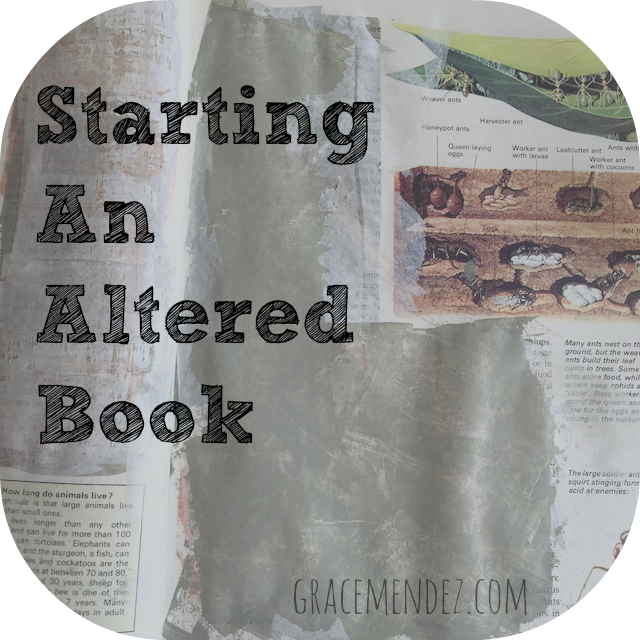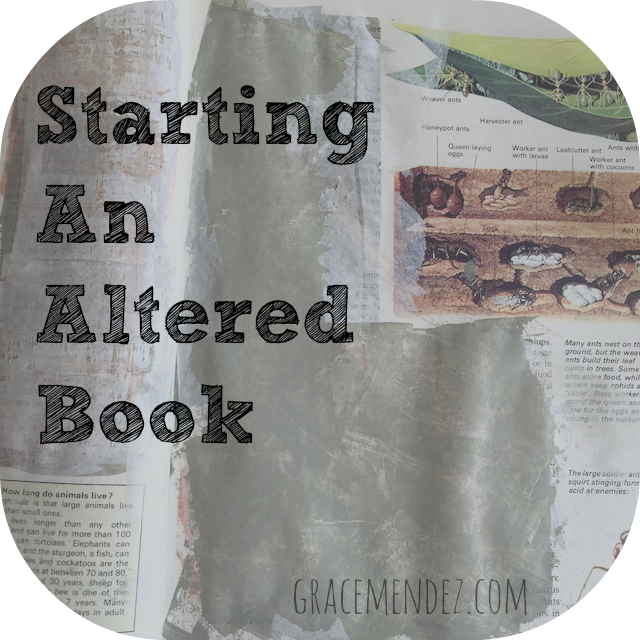 I'm starting an altered book project.
It's taken me a long time to feel comfortable with the process of altering pages in a printed book.
I love books. I have shelves of books, I go to the library regularly.
Growing up I was told to not write in books. When I was in college I worked at the student library. Books hold a preciousness.
Yet, I love looking at altered books and book art. I've wanted to join that tribe of altered book artists.
I've bought and found free books that I purposely have put away to use as an altered book. I've made a few attempts but have not completed one.
The time is now.
I have a book that I am dedicating to this purpose.
Up to now, the books that I have collected in anticipation that they would be one of my altered books did not fit my idea of what I envisioned.
Those books are too small, too thick, pages are too thin or slick, or the biggest problem I have with them: they still hold their own as a complete book. For example, I bought a 1958 edition of Creative Illustration for twenty cents at a rummage sale that I thought I could use. But when I got it home and looked through it, I couldn't bear to alter it.
Recently, I tore out pages from an Isaac Asimov book I found in a free box in San Francisco. The pages were torn out to allow space for that book to grow without breaking the spine. I coated those pages the same way that I did in the video. The pages in the Asimov book are a little too thin and don't hold up to the paint very well. I'll have to experiment and see if more paint or gesso will help.
I am excited about the book in the video. It's the size I was looking for, in dimension and page number length. The pages are sturdy and there are hundreds of interesting images.
I will probably have to reinforce the cover to the spine as that is a little weak. I don't imagine that I will be tearing out any of the pages. They all have something interesting to look at.
It's a work in progress. I'll post more as I work through it.
Do you have any tips or techniques you would like to pass along?