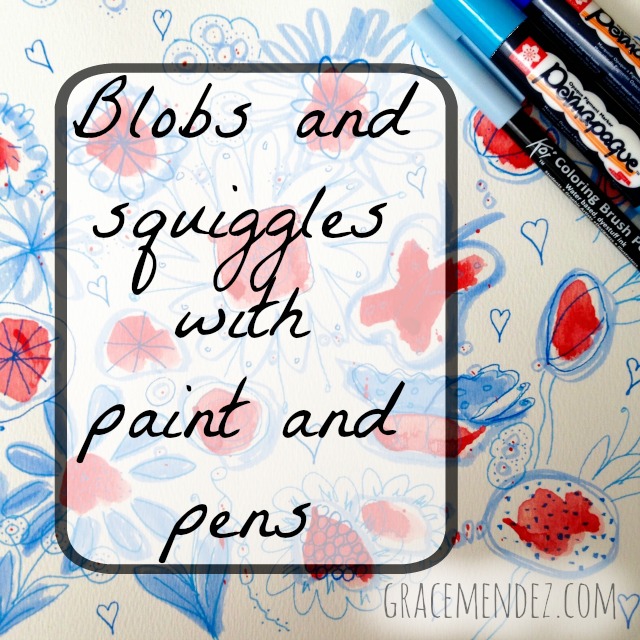 Blobs and squiggles make an interesting and fun way to let loose.
Somewhere between abstract art and drawing is this place of playful mark making.
The full directions for this project can be found in the book: The Usborne Complete Book of Art Ideas. This book is geared towards children with easy to follow directions.
The projects in the book don't require a lot of fancy art supplies to get great results.
It's a highly recommended resource with many types of fun and interesting projects.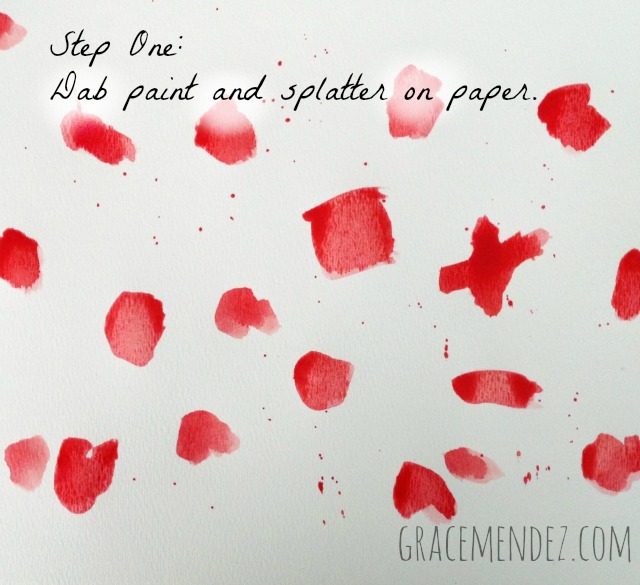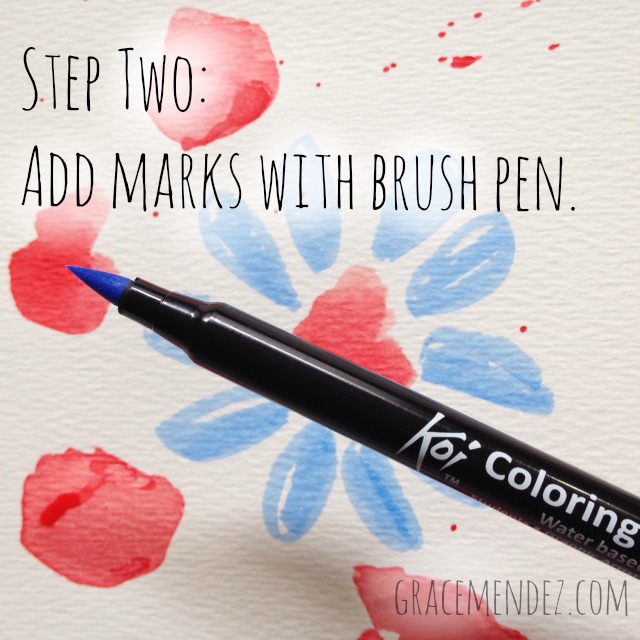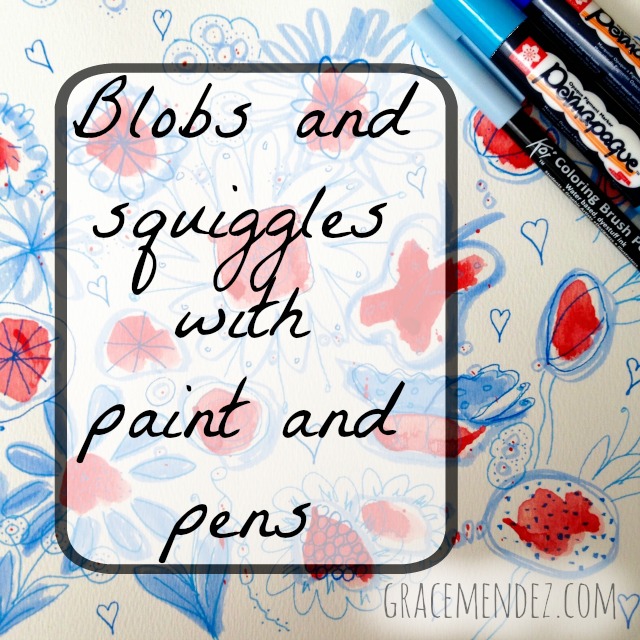 Step One:
Blob and splatter red paint on your paper. I used Daler-Rowney Acrylic Ink.
Step Two:
Add marks with a brush pen. I'm using Sakura Koi Brush Pens. They look and behave a lot like watercolor. (The book recommended using a colored pencil.)
Step Three:
Outline the red paint with blue pen. Add additional marks, leaves, squiggles, dots, and lines all over the page. I used Sakura Permapaque Markers. They work great on top of the acrylic ink and they don't smudge the water-based markers. (The book recommended a ball-point pen.)
There is no right or wrong way to do this project. As you can tell, I substituted my art supplies for their suggestions and it worked out perfectly.
Give it a try! Post your images in the comment section below.