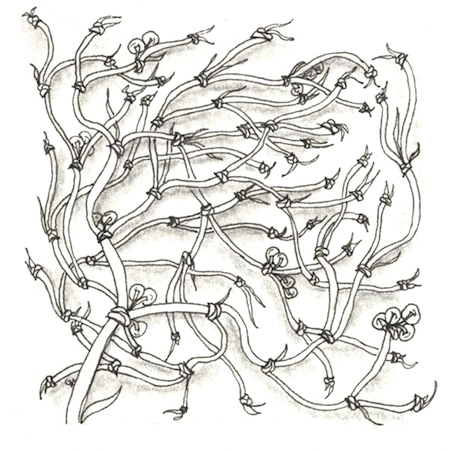 As you read this post, you and I may or may not have met in person, but we do have a connection.
This week's Zentangle challenge is created by making lots of connections. This made me think of all the connections that we have in our lives.
Some connections never have any substance and drop off quickly. Other connections are much stronger, perhaps with your family members or best friends.
This week, a class mate of mine from 4th grade through 12th grade had a heart attack and died. I may have only seen him once since we graduated high school but I still considered him a friend. We went to a small private school and I still maintain connections with many of the students – mostly on Facebook, some in person and others by phone or email. Sadly this particular connection has ended but it seems to have made my all of my other connections feel stronger.
What do you value most about having connections?
What is it more important to you: how many connections you have or the quality of the ones you maintain?
Why?
Rest in peace, Thom.