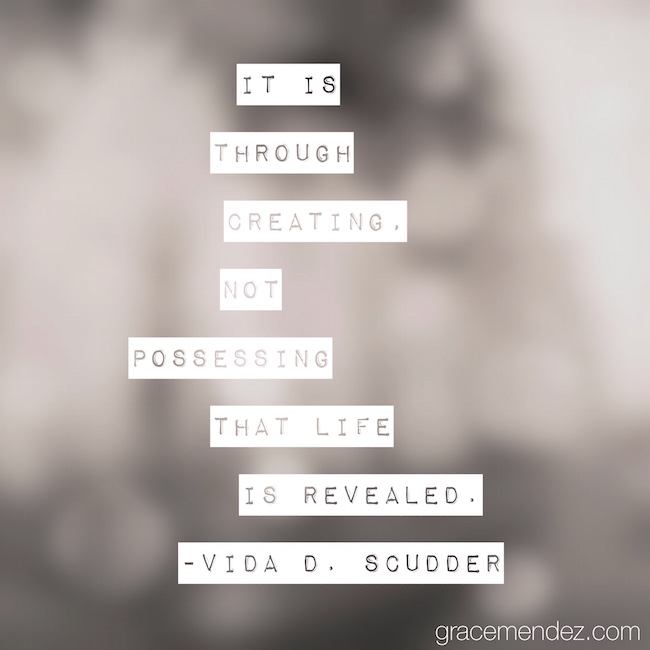 One of my core values is living a creative life.
It takes many forms, not just putting paint to canvas, but also in the way I structure my day. Freedom is also another very important value.
Without freedom I think it would be harder to live a creative life.
I have been fortunate to have had many opportunities to test out my varied career paths. Had I not tried them, I would be left wondering, "What if?"
I would be holding on to the idea that something better was out there. I don't believe in living a life of doubt and regret. Try it and move on.
This quote also is well suited to material goods. For example, if you are an artist: collecting art supplies that never get used.
When you possess a precious art journal, a special paint brush or piece of fabric and are afraid that you will ruin your goods, you risk more than you think.
You risk missing out on a path that may lead to the creative life you crave.
My intention is not to make you feel guilty if you fit into the holding-on-until-I-know-what-I-am-doing camp. My hope is that you take a chance if you have been holding back.
If you feel moved, leave a comment below stating what brave thing you will do this day.