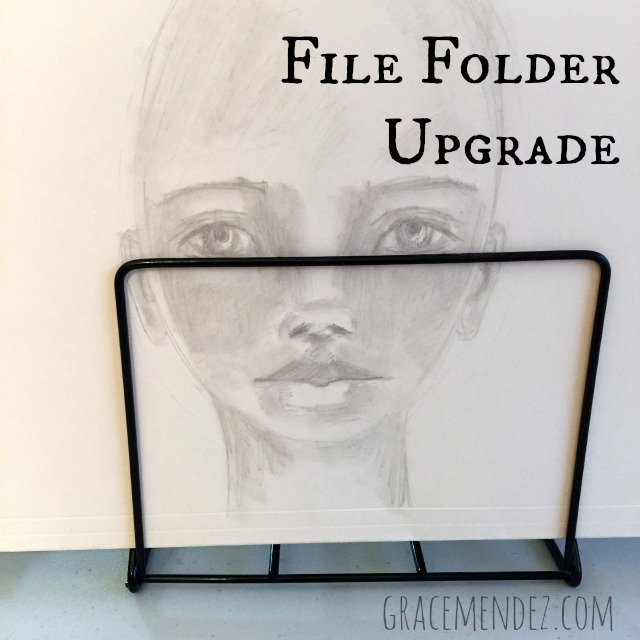 This file folder upgrade was done with a recycled file folder, pencil, collage and white paint.
Because the folder is going to be on my desk, I wanted it to have a new look instead of the plain one.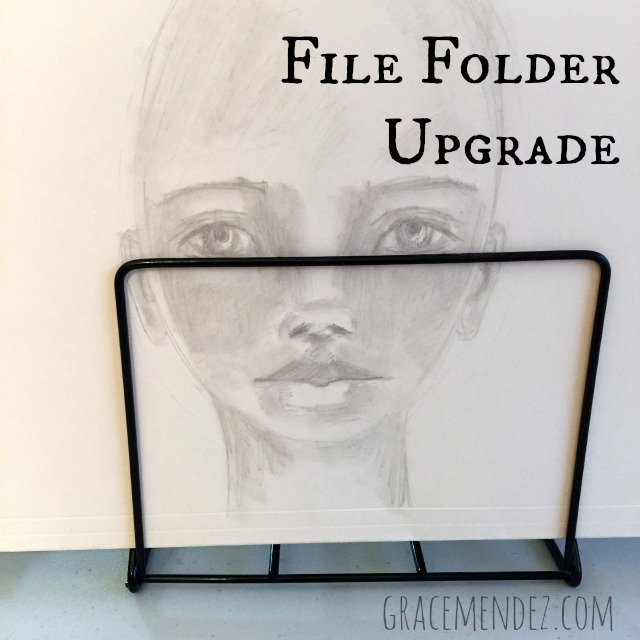 Mixed-media is the perfect remedy for a plain file folder.
I found the file rack at a rummage sale for twenty-five cents. The file folders were free because they were getting tossed by the company next door. I paid ten cents for the book I took apart for the collage images.
The first step was to sketch out a face. I've been practicing faces from Pam Carriker's book, Mixed Media Portraits.
Once the face was blended, I added a bit of collage from images from the book I bought at the rummage sale.
The imagery was too bright for the drawing so I balanced it out by using some white paint and a scraping technique using a plastic card.
The collage on the outside of the folder lets me know that it's holding loose collage imagery and no longer is used for Server Issues, what ever that was.