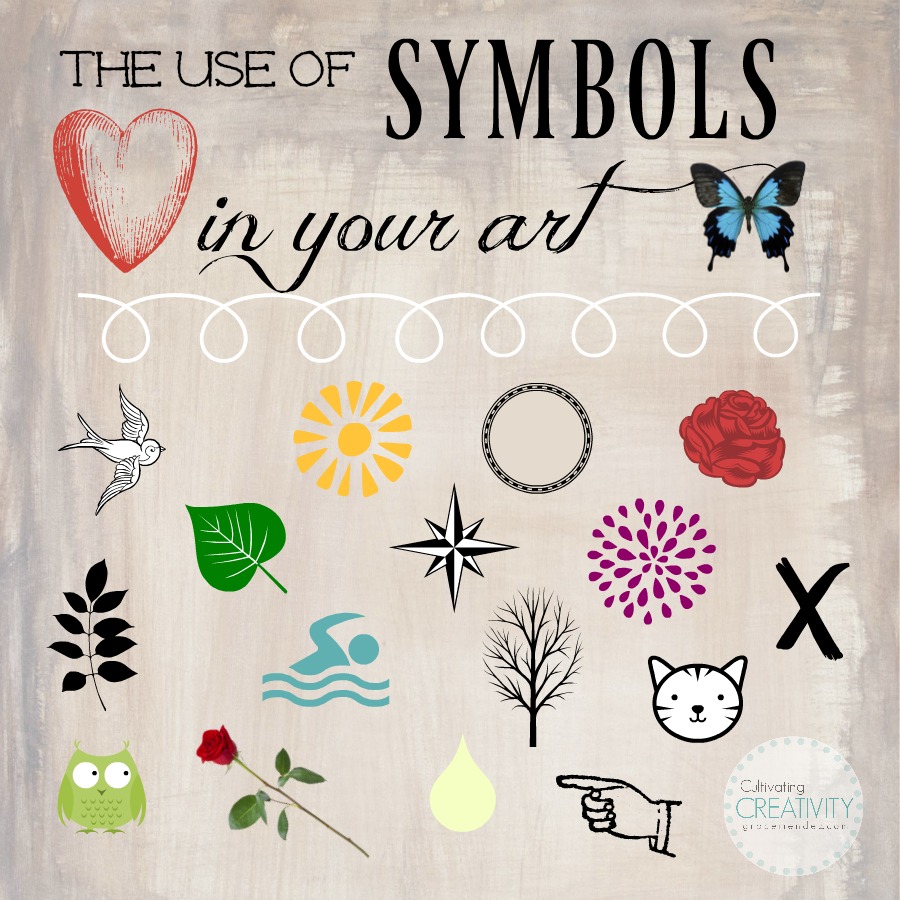 How to Use Your Symbols
Pictures, abstract symbols, materials and colors and among the ingredients with which a designer or engineer works. To design is to discover relationships and to make arrangements among theses ingredients."  ~ Paul Rand
You found your symbols, you have them organized and now it's time to figure out how to use your symbols.
The reason to use symbols is to bring an additional layer of meaning to the work. This meaning can be just for you or you can use the symbols to convey your message to the viewer.
Your symbols can be hidden or out in plain sight depending on the message you want to convey in your art.
To use your symbols and keep them completely hidden, include them in your background layers and cover them up.
Partially cover the symbols to obscure and transform them into an unrecognizable form.
Of course, you do not have to hide any of your symbols. This is especially true when your symbols are colors.
Abstract your symbols and they will have multiple forms for you to use. They can be stretched, shrunk, or disassembled. How many ways can you transform them? Do they have a new meaning to you when they change their shape?
Repeat your symbols to create a new pattern.
Combine your symbols to create entirely new symbols.
Your artwork tells a story, be it abstract or representational. The use of symbols adds visual interest and depth.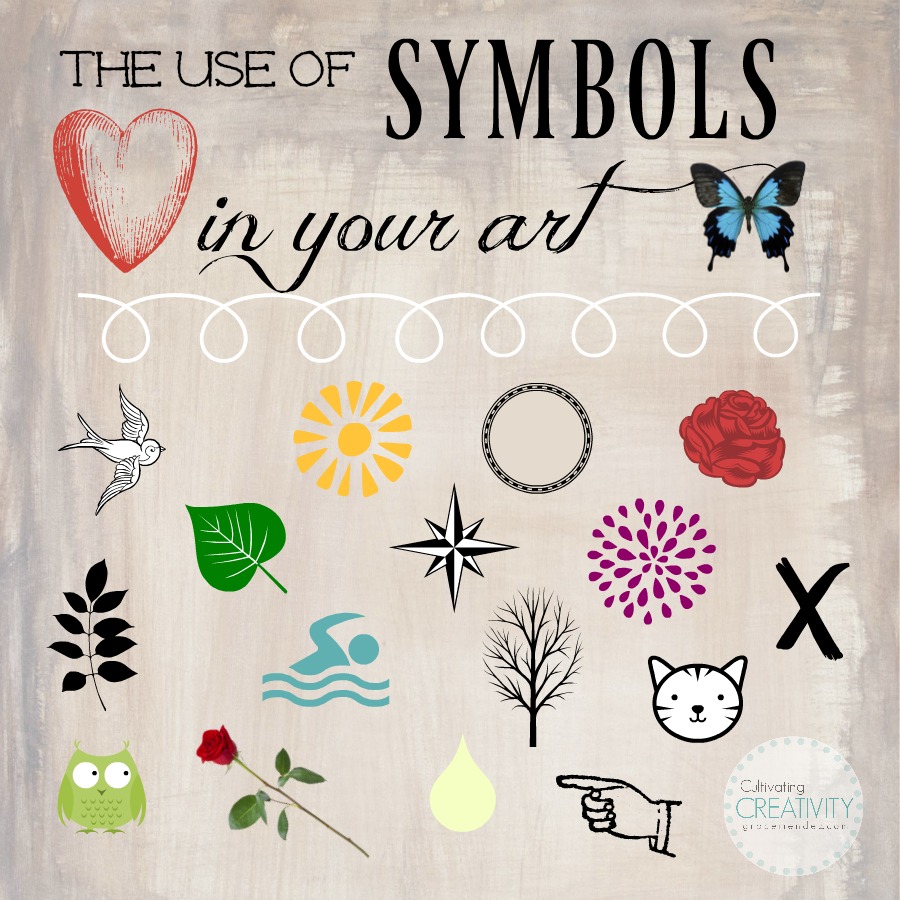 Read Part 1: The Use of Symbols in Your Art HERE.
Read Part 2: How to Discover Your Symbols in Your Art HERE.
Read Part 3: How to Store Your Symbols HERE.