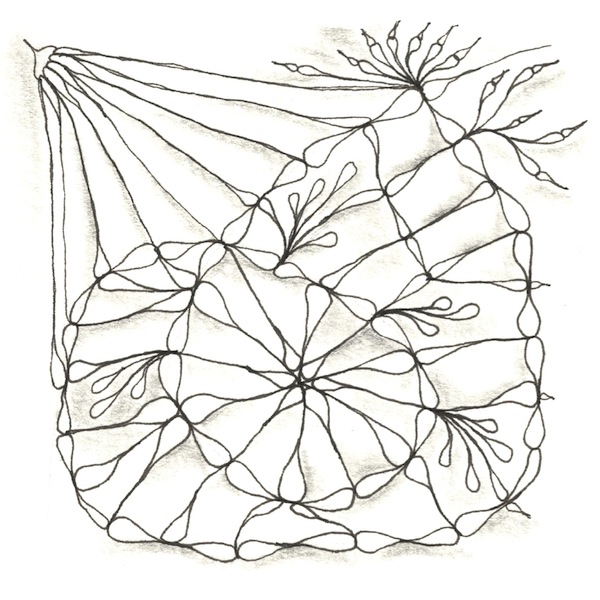 This week I was inspired to create a more free form Zentangle after reading this little book.  If you haven't read it I highly recommend it.
It's all about how to trust your instincts and how to say "Yes" to life.
The weekly challenge (click here) was to use the new tangle Assunta. I used it in last week's post in very grid like form as a frame for the Zentangle® I created.
But more than by the book, I was inspired by the faces of the children in I am the Diva's blog.
They remind me of play, love and potential.
Children's play is all about improv and making things up as they go along.
They take chances and learn by making mistakes.
They have faith that all will turn out fine.
What are your favorite child-like qualities? Why?
Which qualities can you incorporate into your life this week?
Please post your comments below.