Creating a Lady Bird fits right into my love of whimsical drawing.
The basic lady bird only takes a few steps to create. Then it's time to embellish with top hats, shoes, eyelashes, fancy tail feathers and patterned bodies.
My fascination with putting red shoes on my birds came on accident when I was in a Tracy Verdugo workshop.
It was one of those happy accidents that only come when we are busy creating and not thinking about creating.
It is in the act that we make discoveries. (Tweet this)
If you can not see the video above, go here: http://vimeo.com/gracemendez/ladybird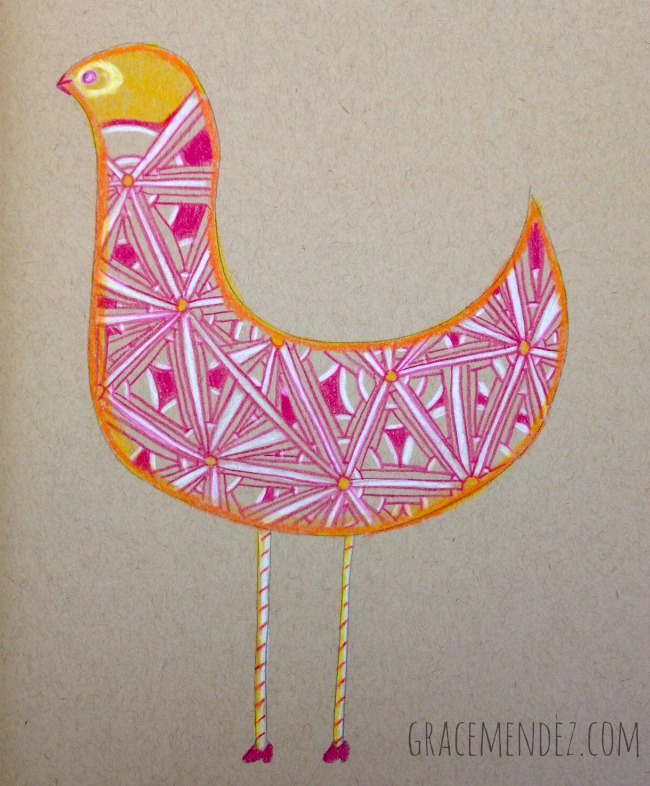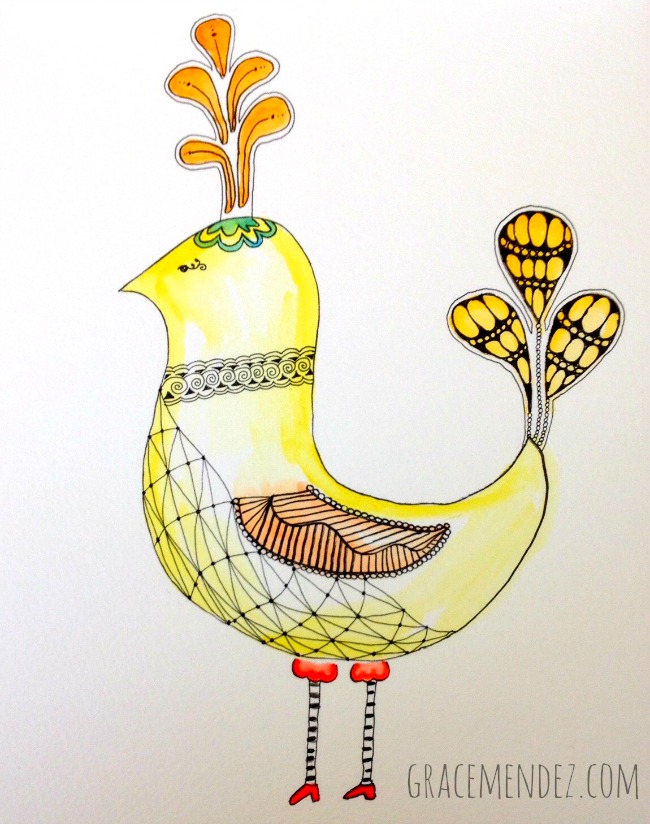 Hold fast to dreams, for if dreams die, life is a broken-winged bird that cannot fly.

~Langston Hughes
I found a couple of resources that may be helpful if you want to create more realistic birds.
http://birdway.com.au/index.htm