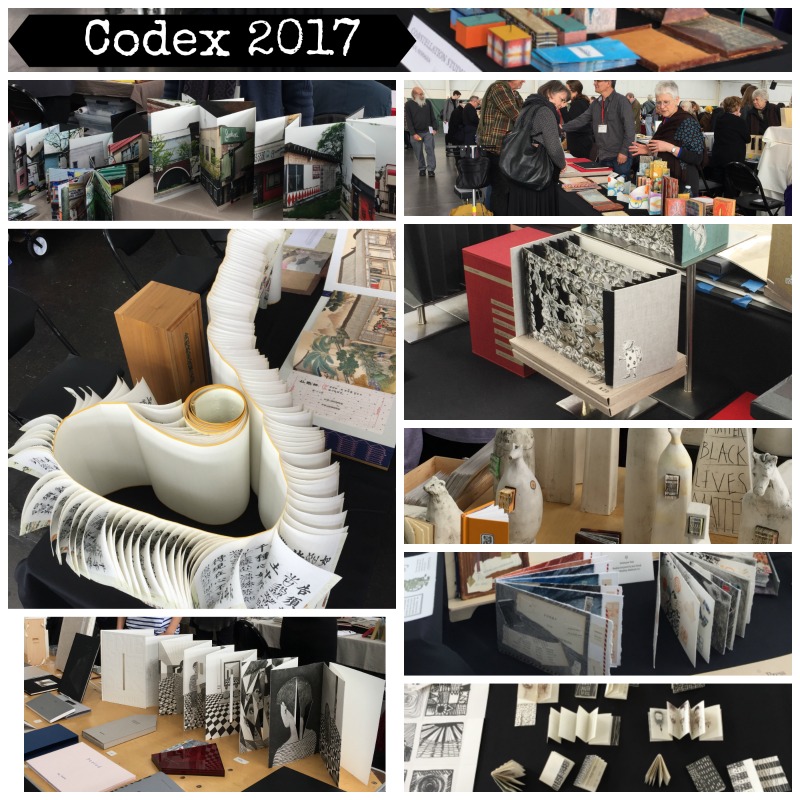 Books are a uniquely portable magic.
― Stephen King, On Writing: A Memoir of the Craft
I almost didn't go to Codex 2017 in Richmond, CA.  It's so easy for me to stay home and work on the endless list of projects that I have. Sometimes I almost feel like I have to force myself to go out but once I do, I'm usually glad I ventured out.
What is Codex?
From the Codex Foundation website:
Codex Foundation Mission: The Codex Foundation exists to preserve and promote the hand-made book as a work of art in the broadest possible context and to bring to public recognition the artists, the craftsmanship, and the rich history of the civilization of the book.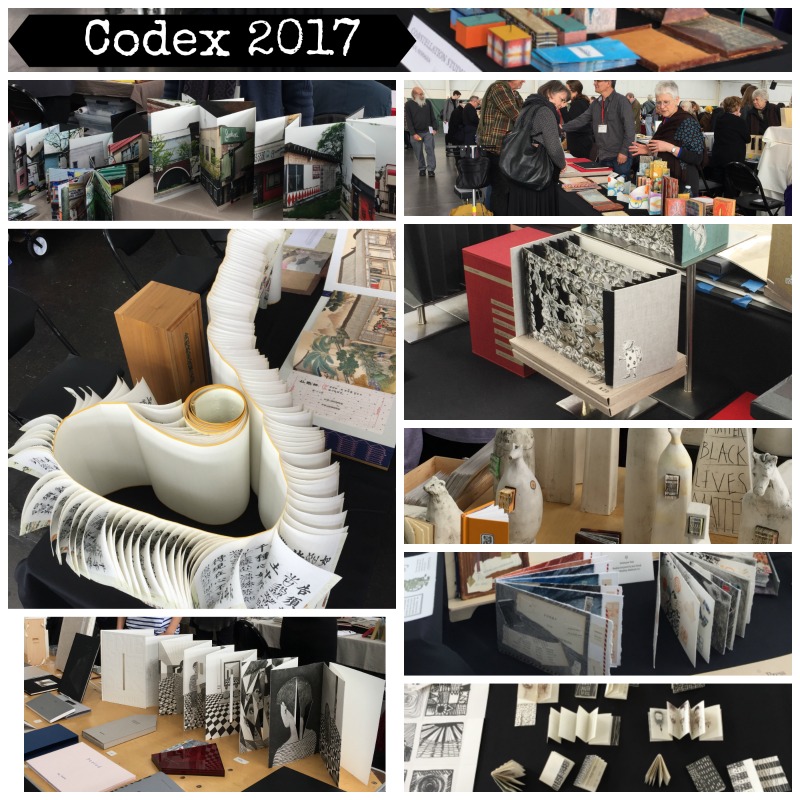 As you can see from the photos, there is a wide interpretation of "book." What they all have in common is that they are all hand made.
Some tables had white gloves for you to put on before handling their books. I didn't pick up any of those books. I did not want to damage anything.
Mostly the exhibitors wanted you to pick up their books and look through them. It was really easy to get the exhibitors to talk about their process. The passion for what they do is enchanting. They all look so happy to be there.
The variety of books is impressive. Although there were tables and tables of books, they were all so different from one another. Here is a quick scroll of all the exhibitors.
If the list goes by too fast, you can click HERE to see who was there.
You can tell by the list all of the countries, the diversity of the collection. I loved hearing all the accents in the room as I walked past conversations.
Canada
Norway
Italy
Mexico
UK
France
Austrailia
South Korea
China
Germany
Japan
Guatemala
Spain
Argentina
Austria
Isreal
Egypt
Switzerland
Taiwan
Chile
Russia
Ireland
I can't say that I had one favorite book.
There were too many to choose from. There were teeny, tiny one inch books. And there were large books made from sheets of paper that were 22″x30″. They were all works of art.
My favorite types of books had flaps, cut outs, or folds.
I am impressed by the precision in the books they make. Coming from the mixed-media side of things where "done is better than perfect" I noticed the attention to detail immediately.
I look forward to going again in 2019. I am so glad that I didn't let this opportunity pass by.