Rubber Stamp Carving and Repeat Patterns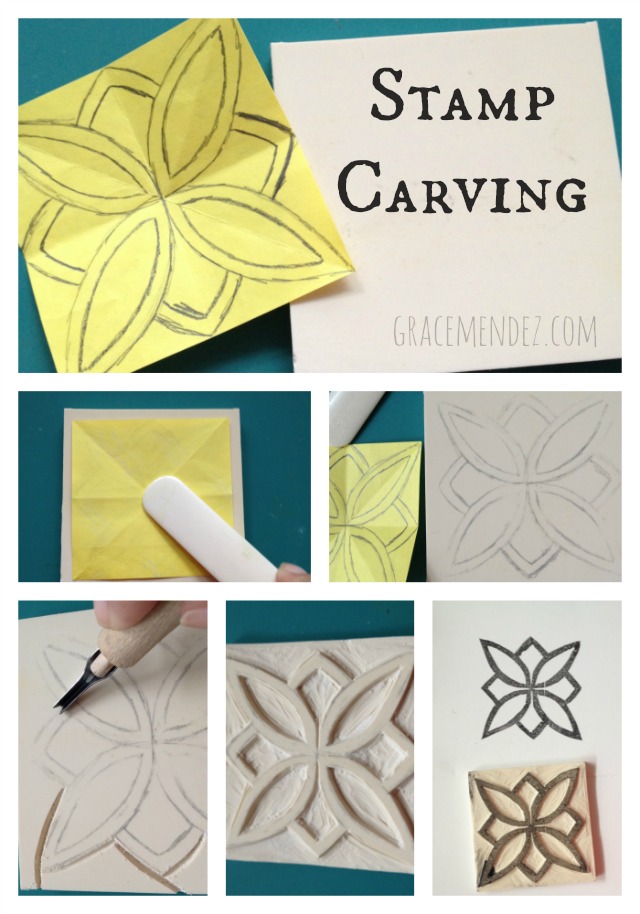 Once in a while I get the urge to carve a rubber stamp.
I love the process of the carving. Oddly, I don't carve very many stamps because I rarely use them in my artwork.
My urge to carve a stamp was inspired by Julie Fei-Fan Balzer and her challenge: #carvedecember.
So I made one stamp.
Once I came up with the design I used a bone folder to rub the pencil guidelines onto the stamp surface. My number one tip is have sharp blades! They make the whole process much easier.
Julie has an excellent book on the process called Stamp Carve Play: Designing and Creating Custom Stamps.
Once the stamp was carved, I used a black ink pad to print the pattern.
The pens were used to create another pattern around and inside of the stamped image.
I'm going to use the stamp and marker pens to make some wrapping paper.