"The Opposite of Play is Not Work. It's Depression." Brian Sutton-Smith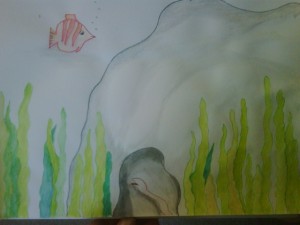 How can play help you in your day? My approach is to infuse some kind of creativity in the day. It can take the form of working in my visual journal or in doing some sewing. It doesn't really matter what form it takes but just the act of creating some thing new creates a shift. It puts me in the present moment of what I am doing and leaves little or no room to worry about the future or past.
This is true of dancing, singing, playing a musical instrument, exercising, basically anything that helps you feel that you have a sense of balance in your life. Why is play so important? It relieves the pressure that has built up in your day. Take a break and ask someone to play tic tac toe. Spin around in your office chair three times (or more). Or my favorite: doodle in your visual journal.