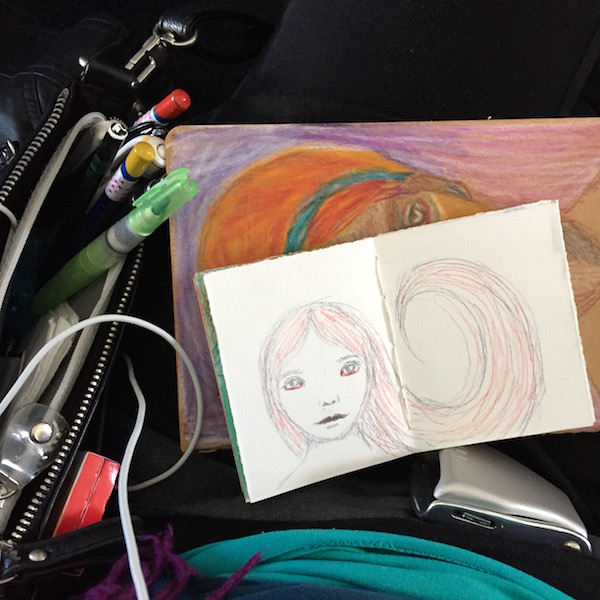 I'm back from my weekend trip to Boise, Idaho.
I brought minimal travel art supplies but they were more than enough to keep me busy at the airport and on the plane.
In my last post, you could see the travel art supplies that I took with me. The only supply that I didn't use on my trip was the white gel pen. I also forgot to point out the sharpener that also acts as a point protector. (The link doesn't go to the exact one that I have. I couldn't find it online.) I'm so glad that I brought the sharpener as I had to sharpen my pencils. The sharpener I have does not work that well anymore but it still did its job.
At the last minute, I also brought along a Moleskine Cahier journal. I'm glad I did because it worked as a makeshift surface while I was waiting in the terminal and when I was on the plane and not using the tray. It didn't fit in my little pouch or inside my purse so I had to slide it into an outside pocket of my purse haphazardly. Not only did I use the notebook for writing in, I also made a portrait sketch. I probably could have just brought one pencil and the Moleskine and been happy with that. The paper in the Cahiers' is too thin to take any moisture without buckling but it takes the pencil beautifully.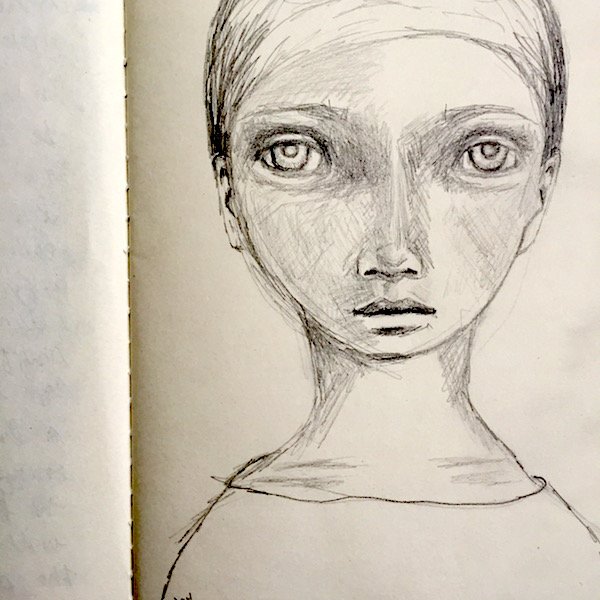 Even though I had aisle seats I was distracted by take off and landing so I didn't use all of my time to draw. I also napped a little on the way back. The flights between Portland and Boise are less than an hour so by the time I'd get started it would be time to land. I got more done on the flights between San Francisco and Portland.
The art supplies were not used at all while I was in Boise. I spent the weekend catching up with my lifelong, best friends since fourth grade. I haven't laughed so much in a long time.
I'm still glad that I did bring my supplies even though I was not as productive as I thought I would be. This mini kit is super easy to carry around so I will keep it in my purse.