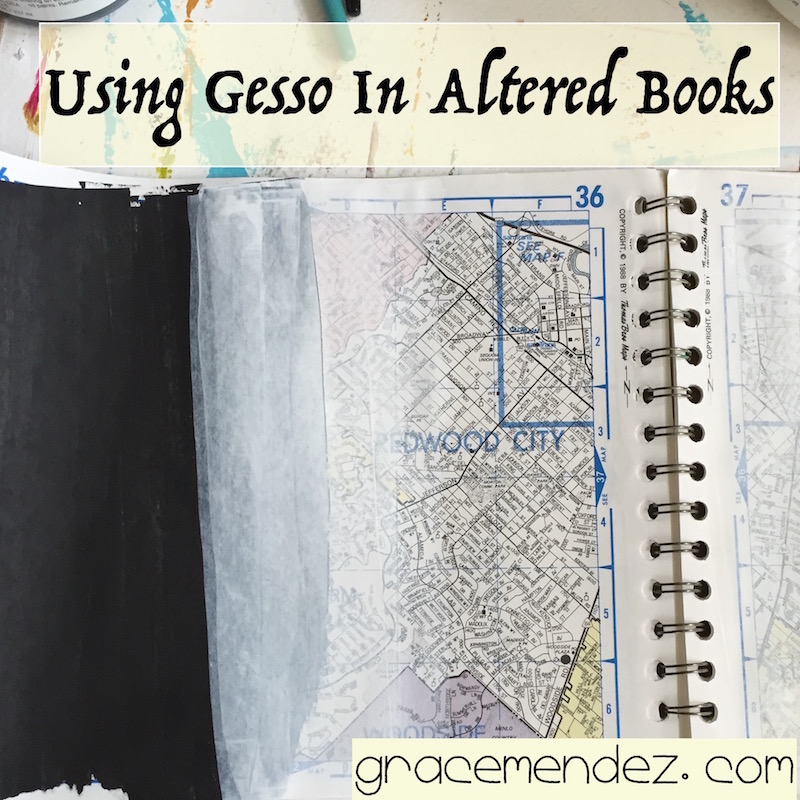 Using Gesso In Altered Books
I love using old books for my art journals and turning them into altered books.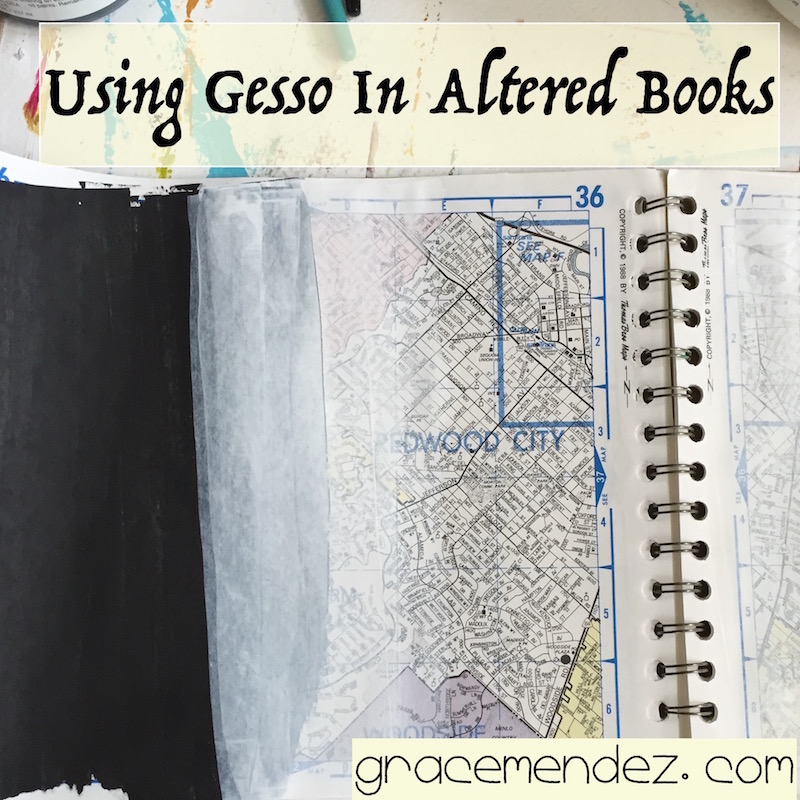 There are several ways to prepare your pages. This post will address using gesso.
Liquitex makes a clear gesso, but I will not show you any photos of this process because, it's clear. It goes on white and dries clear with some grit in it that creates a toothy surface. Usually when I am working in a used book, I want to cover the text some what to add my own artwork, so clear gesso is not my first choice. If there is a blank page and you want to add some protection to the page before adding wet media, you can use clear gesso to help with sealing the page.
What I do want to show is comparing the use of Golden's white gesso, Golden's black gesso and a combination of the two.
I love to apply gesso with a plastic card. Using a plastic card applies a wide, even coat which dries quickly. If I use a brush, it adds unwanted texture, it takes longer to dry because most likely it would be a lot thicker application and I would have to deal with washing out the paintbrush. I may resort to using a brush if I want to be more precise because I missed a spot.
More gesso layers can be added if the coverage is not enough with one coat. I find this to be true with the white gesso. As you can see in the photos, that the text and maps are still visible through the gesso. The gesso has sealed the page and will help with the protection of the paper but you can still see through it. Does it matter? It depends on what you will doing with the page. I don't add a lot of collage elements in my altered journals because the background already provides that additional layer. I do like a bit of the text showing through.
If you want to block the text, or what ever is on the page, from showing through, one coat of the black gesso will probably be enough. In my example there is no indication of what was underneath with only one coat.
The black may be too stark or dark for what you want to do on top of it. If it is, you can use the white gesso on top of the black. It will not be completely white unless you do several layers. In my example you can see what it looks like with a two layers on top of the black. It looks light grey. I can't see any of the original printing. Compare that to the two layers of only white gesso over the original page. You can see straight through.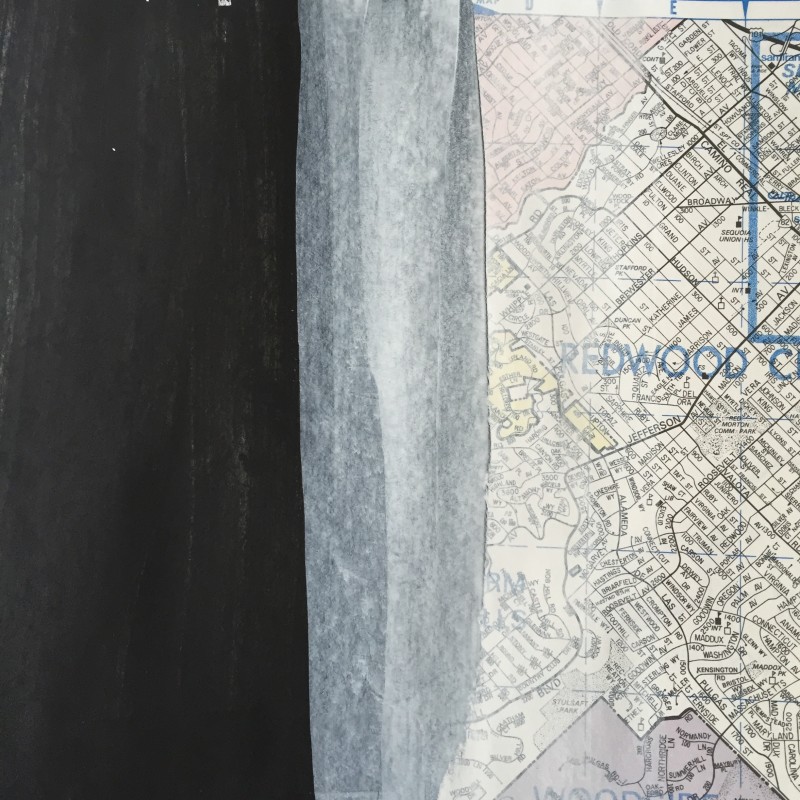 I haven't experimented with colored gesso or adding tint and making my own colored gesso as a first layer in my altered journals. I think is something to add to my ever growing to-do list.