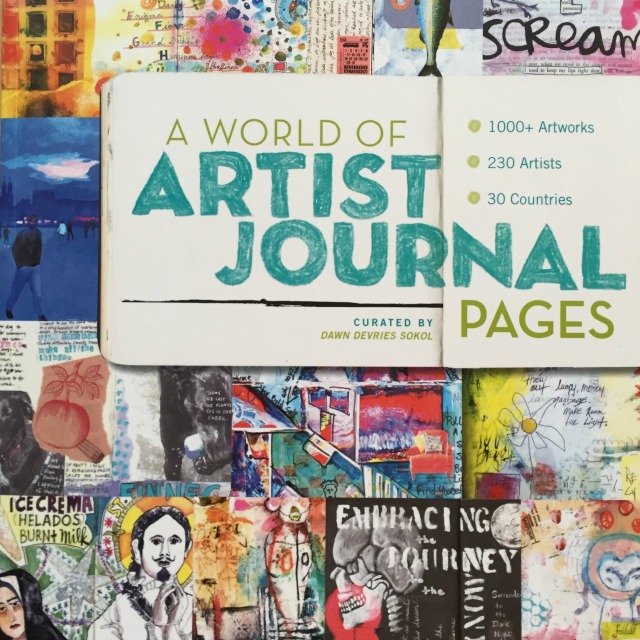 A World of Artist Journal Pages
I love this book: A World of Artist Journal Pages.
It's not a how-to book.
It's a collection of art journal pages curated by Dawn Devries Sokol.
You may see in the short video, that I have flagged some pages. The pages that are flagged are conversations with featured artists.
A few of the questions she asks the artists are, "What do you do when you're blocked?; What are your favorite mediums to use?; Which artists do you look to for inspiration?"
I love that last question because I am learning about new artists in addition to all of the artists that are included in the book.
There are over a 1000 pages with 230 artists from 30 countries.
It would make an excellent addition to your library if you want a reference book of contemporary art journaling.

There is no substitute for creating artwork yourself.
I can get distracted and put off making my own artwork because I am looking at what other people create, especially when I am looking at Pinterest or Instagram. When I look through this book I don't get sidetracked in the same way that I do on social media.
When I look through other artists' work it inspires me.
I see:
endless ways to create art
color combinations I haven't tried
subject matter to explore
How do artists inspire you?