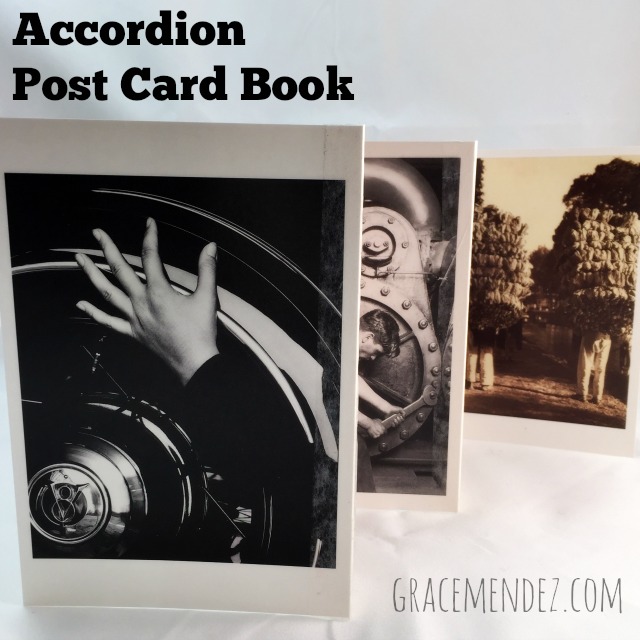 I've had the idea to make an accordion post card book for a while.
All you need is tape – I used Lineco Self-Adhesive Hinging Tissue and some postcards.
My post cards came out of a book by Taschen. They were all the same size so it made it easy to tape together.
Tape as many post cards together as you want. I put the tape on the front and the back for added strength.
You could work on the backs of individual cards and continue to add to the accordion as you finish them.
The backs are used like an art journal. The paper is sturdy and can take mixed media.
My daughter just gave me a collection of Vogue post cards that I will also use for another accordion post card book.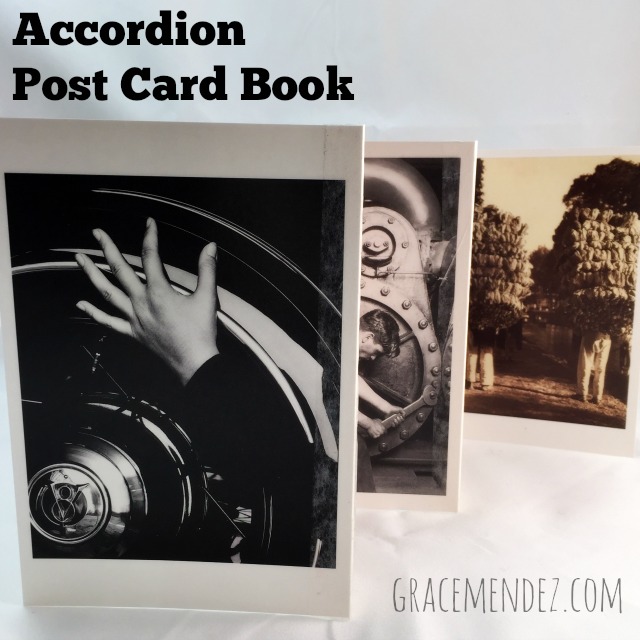 Post a picture in the comments section if you make one! I'd love to see it.