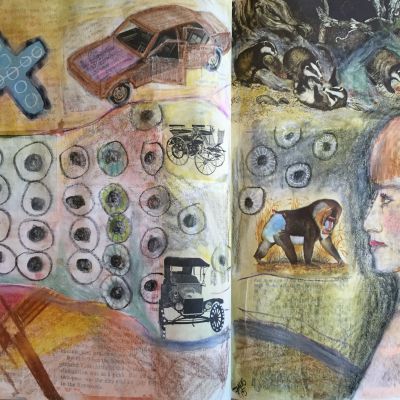 It's time for an altered book update.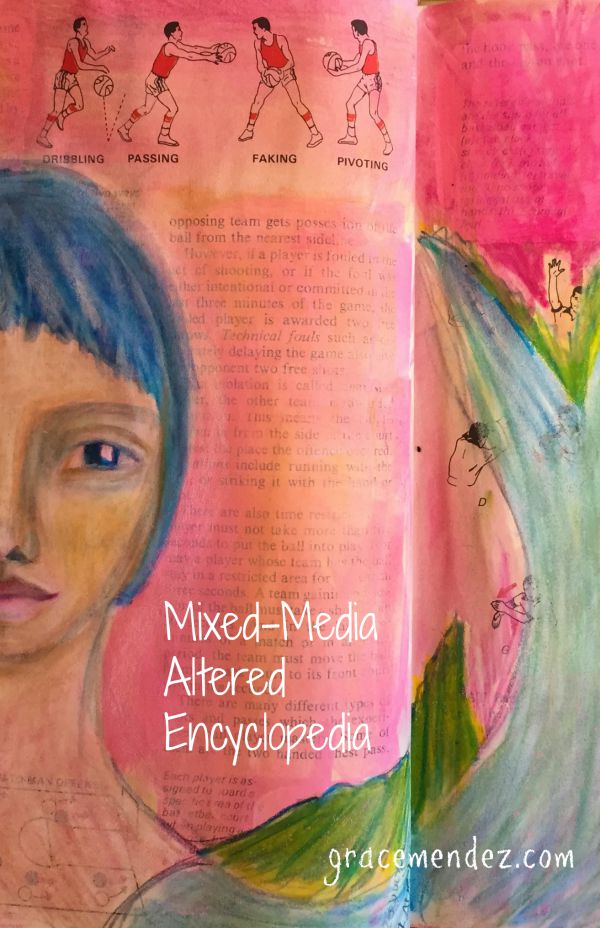 When I started this project, I didn't realize how much fun it would be to work in my altered book.
I have been using gesso, acrylic paint, acrylic ink, graphite, neocolorI, neocolorII, watercolor, markers, wax crayons and colored pencils.
The book is expanding because of all of the layers and wrinkling of the pages. I don't know if the binding is going to stay together without breaking or cracking at the seams.
For this reason, I have not been collaging or using thick layers of paint.
I love using the scraping technique to get the thinnest layer of gesso possible. Any extra paint from other projects that I am working on is added it to my altered book.
Some times I try to integrate the existing images into my artwork. Other times I ignore what is there and let serendipity take over.
This is what I have so far.
You can tell by the partially finished pages that I don't complete them all in one sitting.
I will do part of it and come back to it later.
I do this for a couple of reasons.
One, I don't know what to do next.
Two, I work on it in small segments of time.
Each time I come back to a page I add the date. I may have several dates on one page.
I'm not working in a linear method. I open the book and work on a page that is calling to me.
What kind of art journals do you like working in? Blank ones or journals that already have a head start?