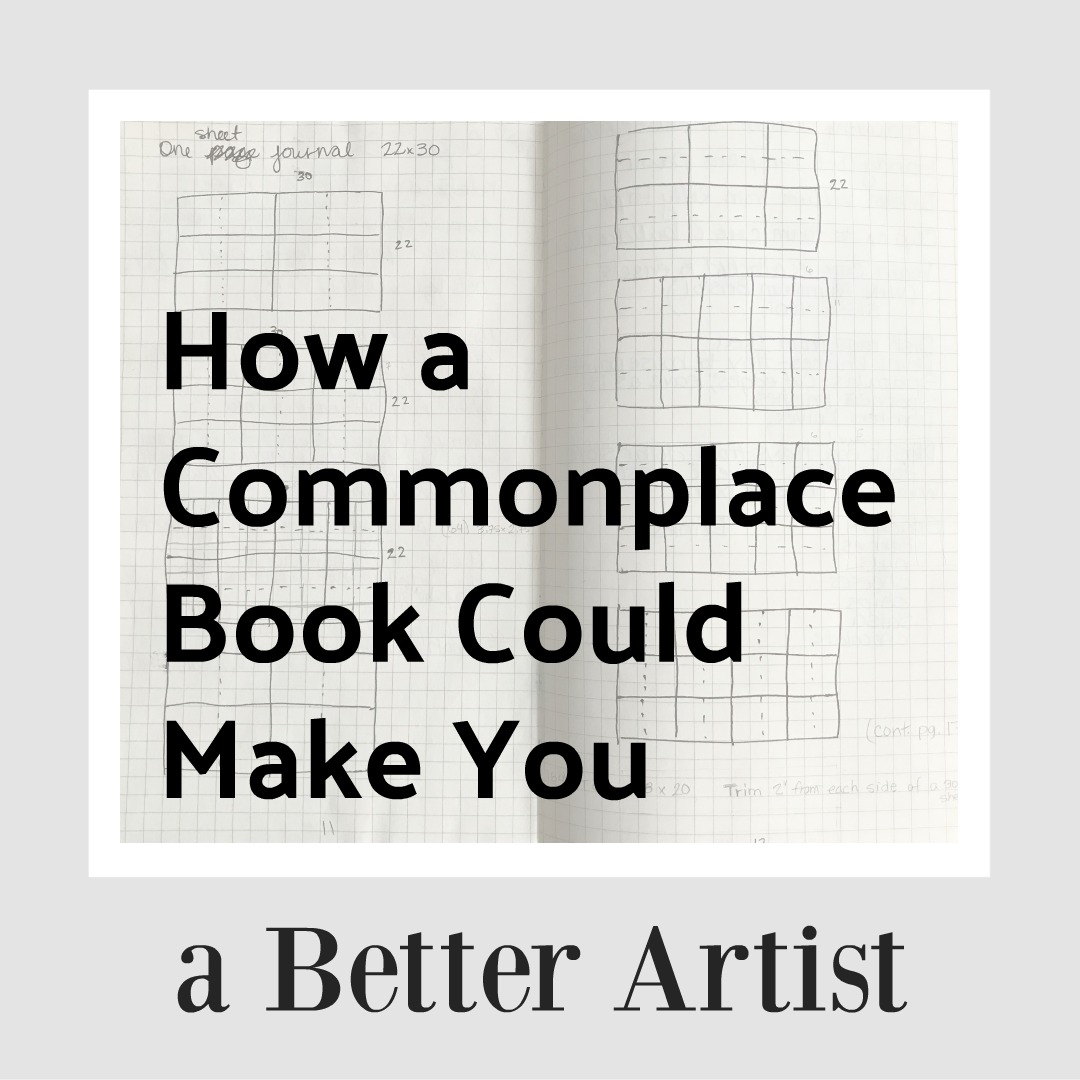 How a Commonplace Book Could Make You a Better Artist
How A Commonplace Book Could Make You a Better Artist
I'm writing a book and you can too! It's not a novel, or a diary or a journal. It's called a commonplace book.
If you are not familiar with what a commonplace book is, here is a definition:
noun

1. A notebook in which quotations, poems, remarks, etc, that catch the owner's attention are entered

"commonplace book". Collins English Dictionary – Complete & Unabridged 10th Edition. HarperCollins Publishers. 19 Mar. 2018. <Dictionary.com http://www.dictionary.com/browse/commonplace-book>.
What goes in my commonplace book
My book is mostly filled with "etc". It's my reference guide, a place to keep art recipes, techniques and processes.
Notes on the procedures, the recipes, and techniques I learn in a workshop*
Color combinations I like or want to try
Ideas for projects
Names of artists that inspire me
Ideas and excerpts from library books
Scaled down samples that fit in the back pocket.
Workshop ideas I want to create and offer
*When I go to workshops, I take notes but I don't do it in my book directly. I leave my book at home because I don't want to lose it. It's too precious and would be difficult to replace. At the workshop, I take notes on a piece of paper. When the workshop is over, I read over my notes and make corrections and/or additions. The sooner I do this, the more accurate my memory is. If I can, I do this in my car before I start home. At home, I rewrite the notes in my book. I include the name of the workshop, the teacher's name, and the date that I took the workshop.
Tips:
Use a durable notebook because your book is going to last a long time. (One of my favorite brands of blank notebooks is Moleskine.)
Number the pages if your notebook comes unnumbered.
Start an index in the back of the book**.
**I don't know how many pages my index will take, so I start with the last page and work my way forward. If you are wondering why my index has lots of blank spaces it is because before it was a commonplace book, it was just a notebook with some random lists, thoughts, and other junk. After a while, I decided to turn it into a commonplace book instead of a notebook with random writing on random pages. Later on, I'm going to gesso over the random stuff and give those pages a clean slate when I need more space to write additional notes.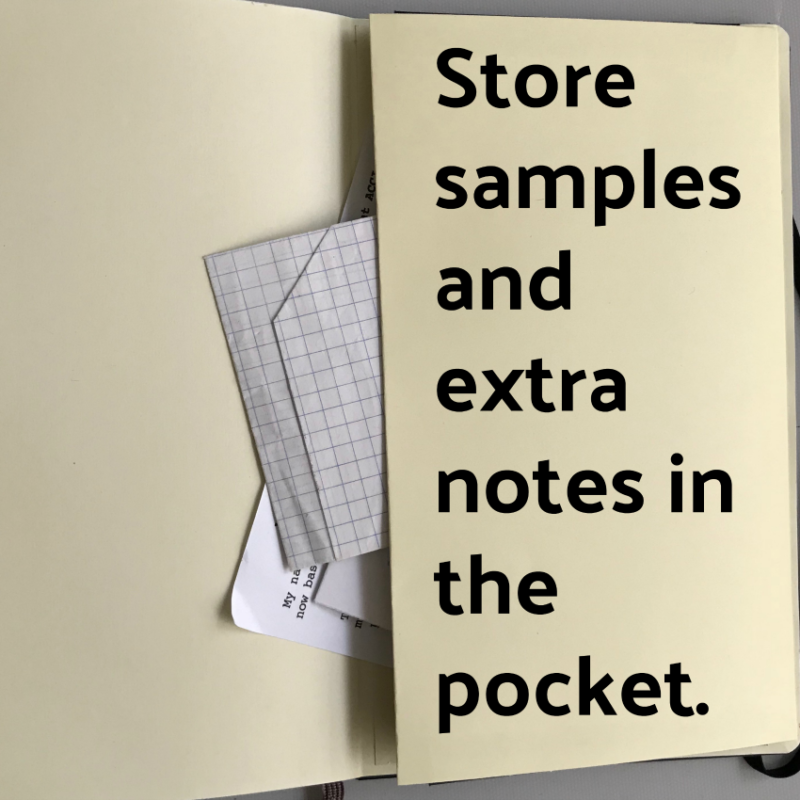 Analog vs Digital
Of course, you can always collect all your information in an excel sheet or a Word document. Personally, I like the idea of a physical book that I pull from the bookshelf and look through. It's something in my own handwriting which makes it very personal.
How it could make you a better artist
A commonplace book helps by not having to rely on memory alone. You will be able to open up your book and recreate the processes you have saved.
Add additional notes when something works well and also when something doesn't work out the way you expected.  You can improvise and recreate the process in different ways to find new discoveries.
If you feel stuck or don't know what to work on, open the book for inspiration. This is especially helpful when you have notes on something you have not tried yet.
If you write on random scraps of paper or post-it notes, you will have a place to enter them and have a cleaner, more organized place to work.
What will you keep in your book?
SaveSave
SaveSave
SaveSave
SaveSave
SaveSave
SaveSave
SaveSave
SaveSave
SaveSave
SaveSave
SaveSave
SaveSave