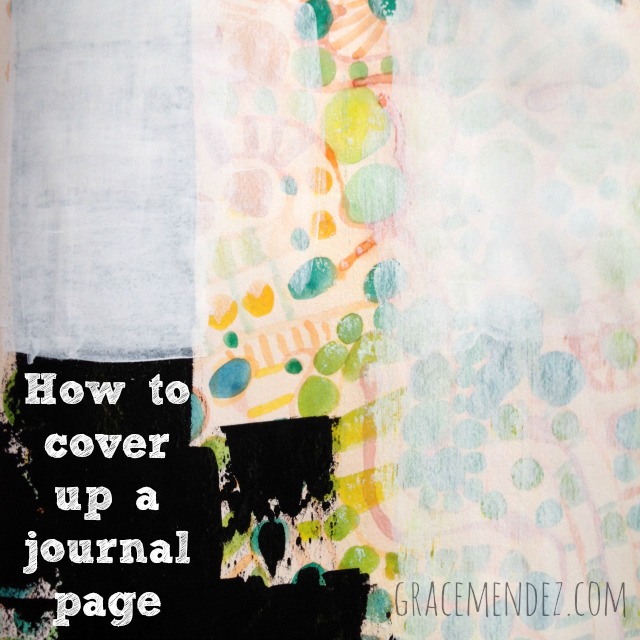 How to Cover Up an Art Journal Page
There are only a few steps to cover up an art journal page with gesso.

SUPPLIES:
I don't believe in tearing out pages in my art journals. I will work on it to get past that ugly stage that some pages go through. But sometimes I just want a fresh start.
White gesso, unless applied in a heavy coat, or in several coats will not always cover up the page.
Used alone white gesso is great if you want to preserve what you already created and make it recede.
What I am talking about is going back to neutral. You won't get back to a pure white, but it is a fresh start.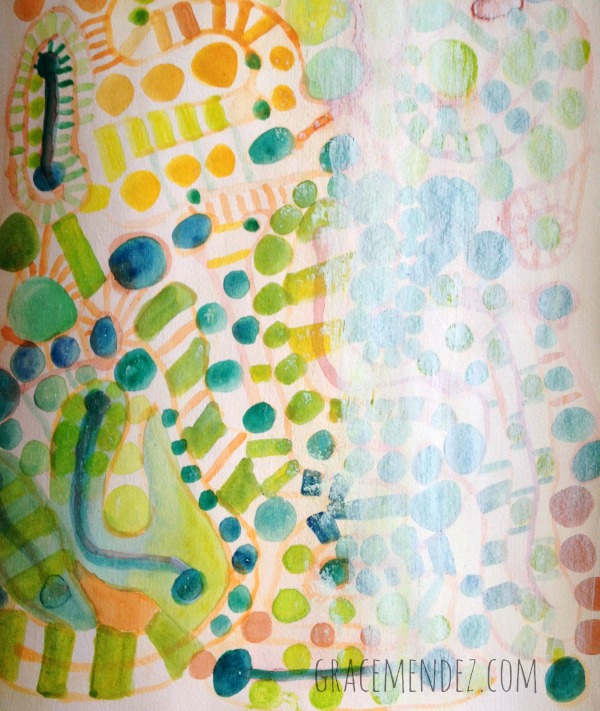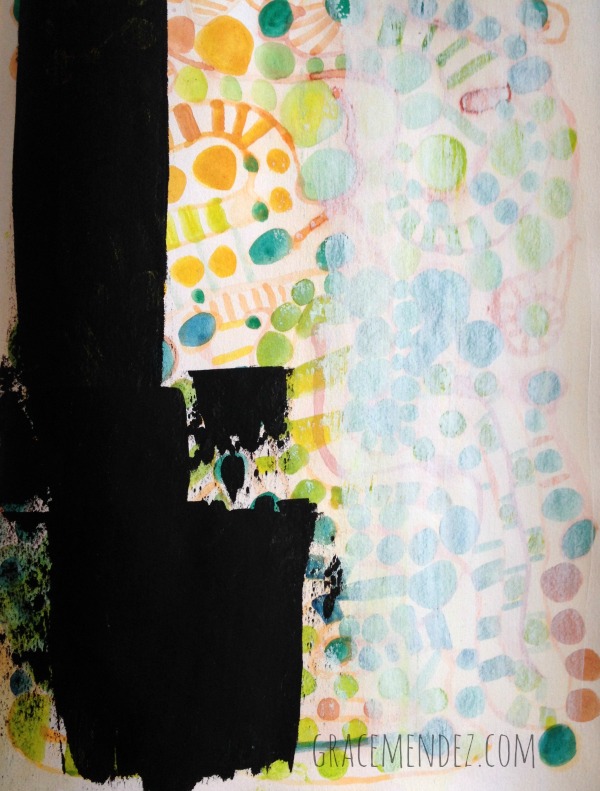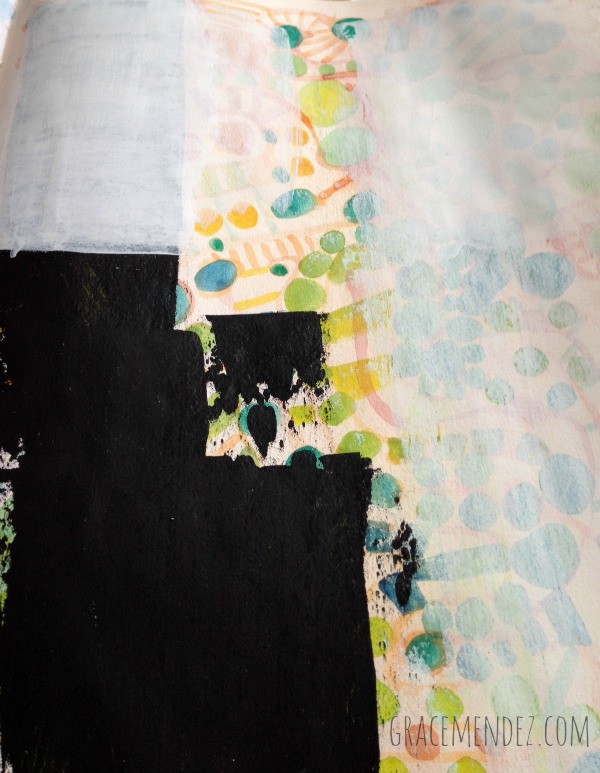 The white gesso over the black has a grey cast to it but compared to the side with white gesso only, you can see that the previous layer has disappeared.
(Opaque paints may not need the white gesso over the black as in my first example with the teal brush strokes.)