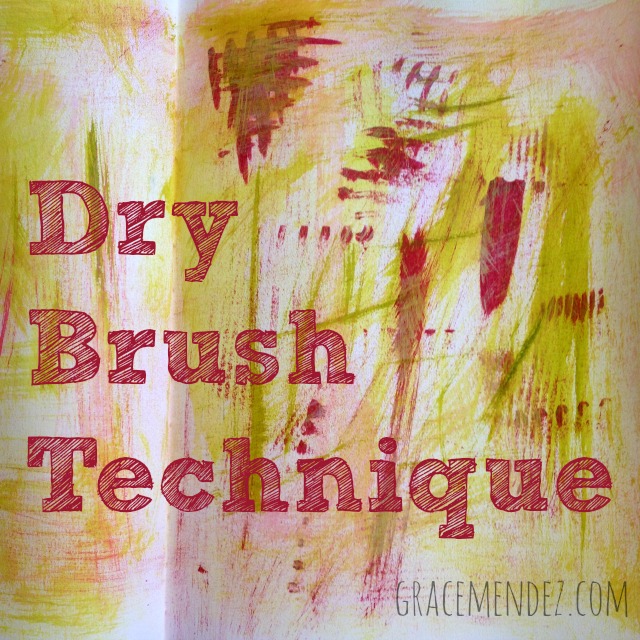 I used a dry brush technique in my art journal today.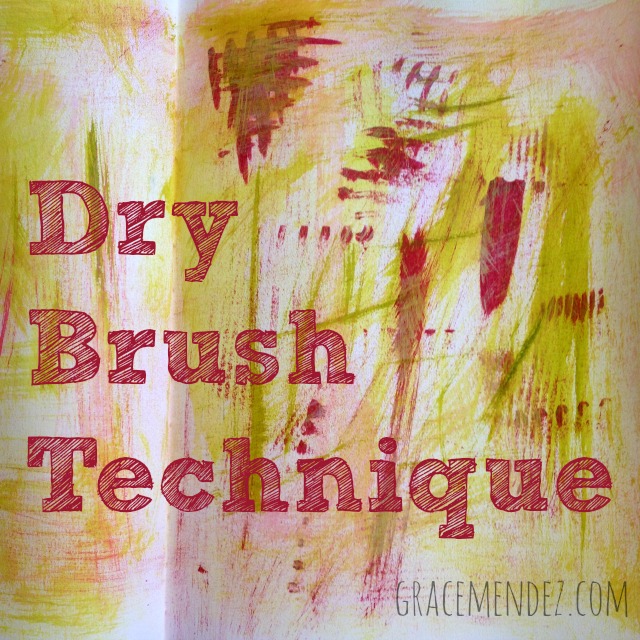 The inspiration came from the book: Acrylic Revolution by Nancy Reyner. It's a wonderful resource with many techniques to try out. I have the spiral book version and it lays perfectly flat when reading it.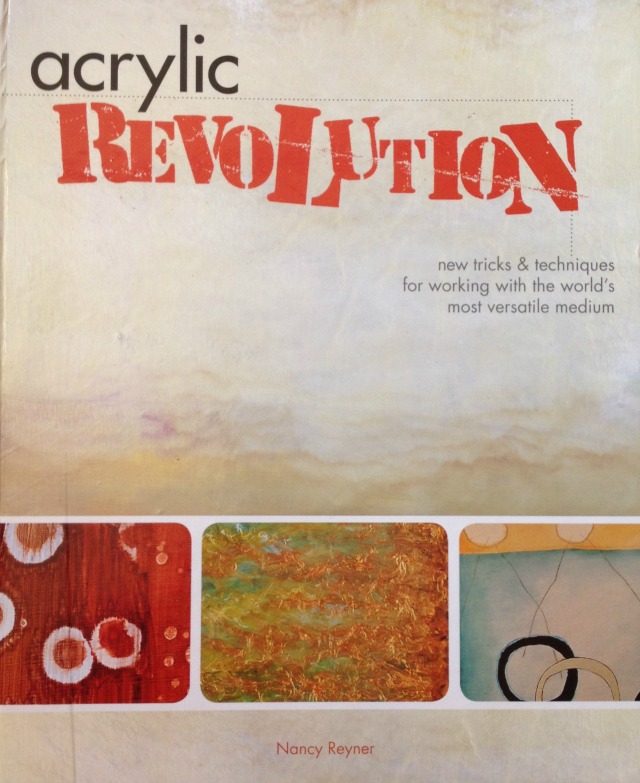 Supplies I used:
acrylic paints (Golden Fluid Acrylics)
natural bristle brush
water
silicone brushes
It's a very easy and very fast technique to do.
I had a sheet of watercolor paper next to me as my palette and used my Stillman and Birn journal. (I have a review of hard back journals here.)
Dip your brush into the paint – as little amount as you can and flick your wrist back and forth quickly. I found that adding a tiny amount of water to the brush helped spread the paint around and gave me different variations of color.
Repeat with the next color(s). I used such little paint that I didn't wash the brush between colors.
Slowly build your layers.
Great thing is that the pages dry very fast because there is very little paint on the paper.
Using the sheet of watercolor paper as my palette allowed me to get an additional dry brush background started for another project. It was a bonus and no paint was wasted.
I experimented with some silicone brushes but quickly realized they work better with more paint. So a super cheap "chip" brush – mine came from the hardware store – works best.
Once the background was completed in my art journal I added a whimsical face.