Easy Art Journal Background with Paint Scraping
Scraping Paint with a Plastic Card for a Art Journal Background
I like things to be easy (and fast) when it comes time to working in my art journal.
When it is easy and fast I have more time to work on additional art projects and I also make time for the rest of the things in my life that I want to do.
Here are five reasons I love this technique for my art journal:
No wasted paint by using brushes or palettes

Dries fast so I can start writing sooner

Dries flat

Colors stay vibrant and not muddy because they dry before layering

Easy
Materials needed:
Plastic card – old gift card, plastic hotel key card, or junk mail cards
Paint – Golden Fluid, or inks like FW Artists Ink
Journal Page
Technique:
Put a few drops near the edge of your page.
Use the card to pull the paint across to the other side or around the page as desired. Wipe any excess onto the page or pull across again until all of the paint is off of the card.
Repeat with different colors or use just one color.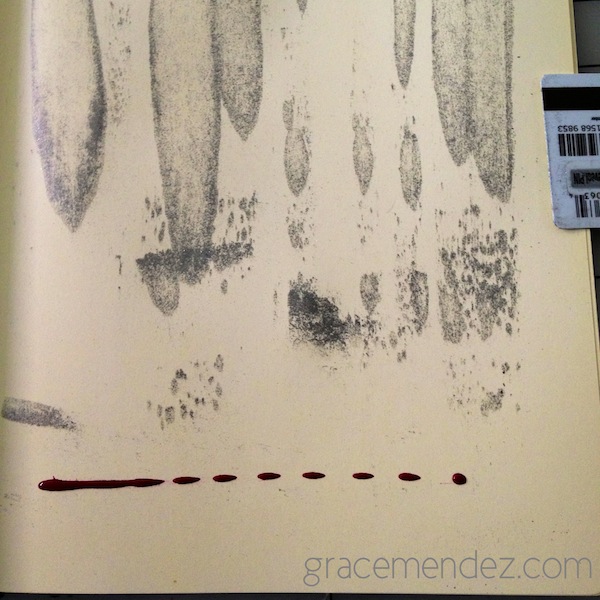 Alternative: Only pull paint in one direction to create lines to write on or between like this.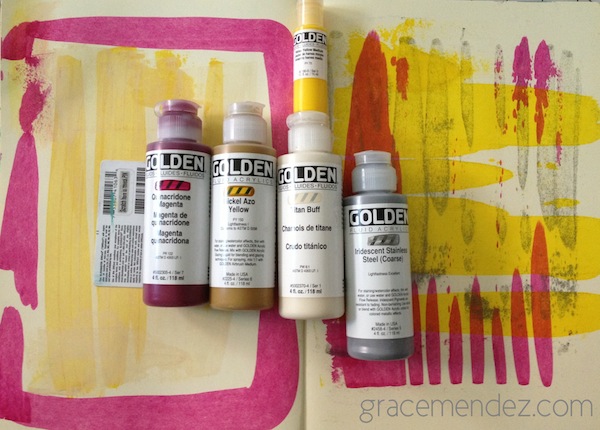 How else can this technique be used?