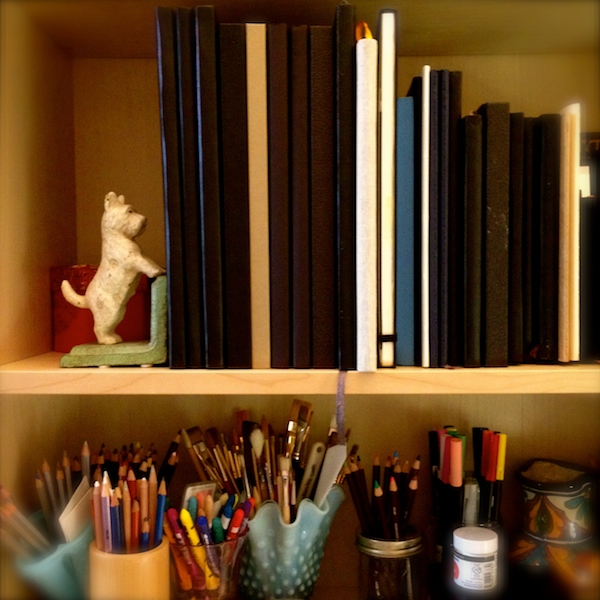 Hardcover Sketchbooks Overview
I use a variety of hardcover sketchbooks from a variety of companies.
The hardcover sketchbooks I have the most of are from Moleskine. I like the durability although you will see from the video that I have run into some issues with the binding.
My favorite paper is in the Strathmore 500 Series Mixed Media Sketchbook and the Stillman & Birn Alpha Sketchbook. The paper doesn't have a coating like the Moleskine Sketchbook, but I have found a way to get around that if I am using watercolor in the Moleskine.
You won't see a lot of my writing with my artwork. I have a tendency to keep my artwork and my writing separate although I do like to write the prompts in my books. I like to share my books but not necessarily my personal writing. I do a lot of my personal writing at 750words.com or in lined notebooks.
Most of the artwork is created in stages. I am okay with incomplete pages because I can come back to them at anytime and continue the process.
I don't have a preference for art materials. I am blessed with an abundance to choose from, so I use what ever I am in the mood for at the time.
The great thing about creating in art journals is: there are no rules.
I'd love to hear which hardcover sketchbooks you are using and why.