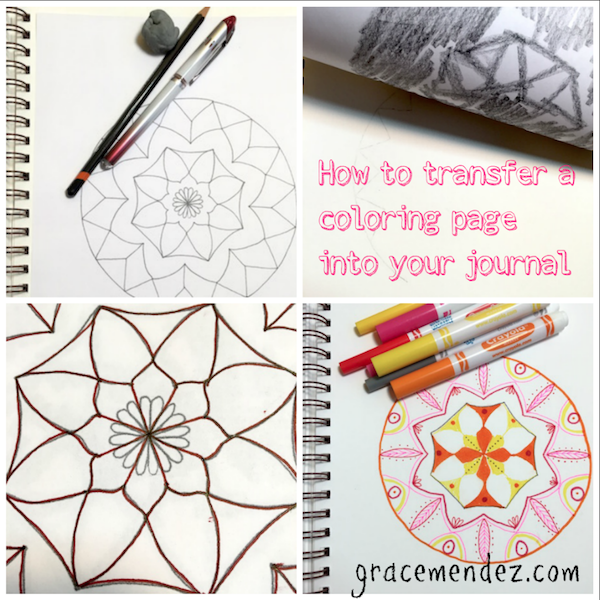 How To Transfer A Print Out Onto A Journal Page
Here is an easy way how to transfer a print out onto a journal page or another paper surface.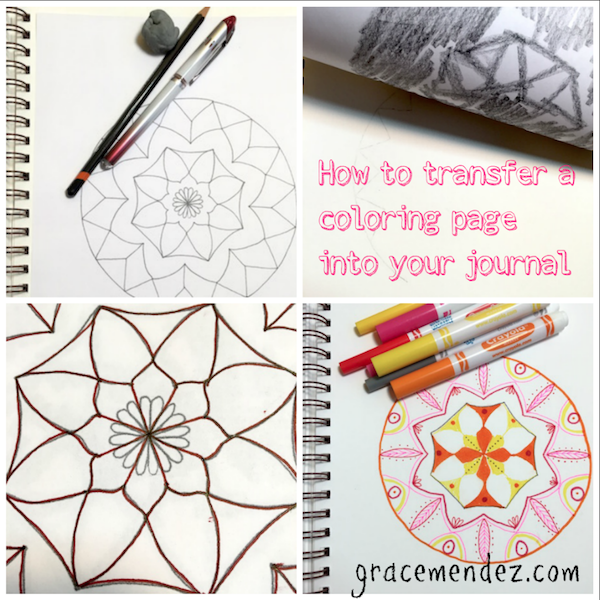 In my last post I gave you a free download of a mandala that you could print and color. But what if you don't want to color on copy paper? Maybe you want to color in your mandala in a journal or use watercolor paper.
There is an easy way to transfer the image without the use of transfer (or carbon) paper.
You will need:
an image (you can do this with any coloring page)
pencil (I used a 2B)
ball point pen in a color other than black
small bit of tape
eraser
journal or other paper surface of your choice
Make sure your printed out image fits your page. You can adjust the printout size in your printer settings to make it larger or smaller to fit.
Rub the back of the image with the side of the pencil lead. You don't have to cover every inch. Just make sure you cover the lines of the image. My copy paper is very thin so I can see where I need to rub the graphite from the pencil.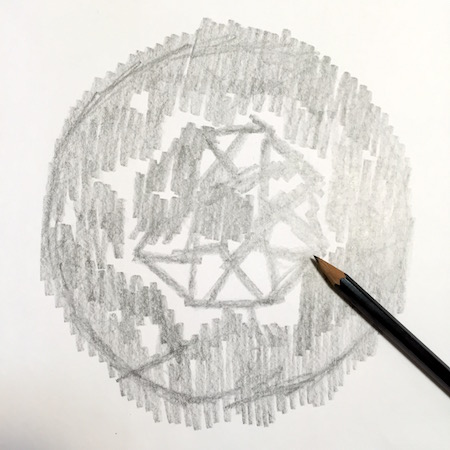 Place your print out with the graphite facing your substrate. I like to tape it down so it doesn't move while doing the next step.
Go over the image lines. It's best to use a pen with a contrasting color so you can see where you have already traced your lines and where you haven't.
Check your progress before you go too far to see if you are pressing hard enough.
Make adjustments to the design as you go. In this example, you can see that I have not followed the original mandala design.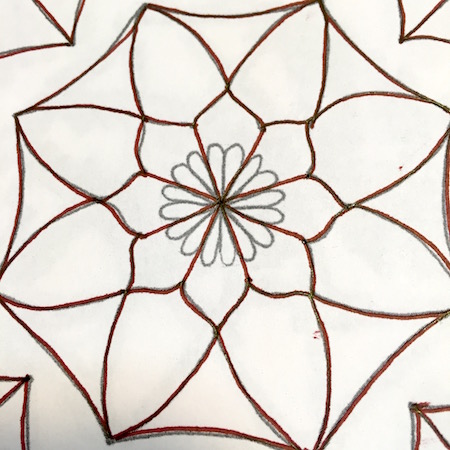 Once you are done transferring all the lines, remove the print out. Any little wobbles or strayed lines can be cleaned up with your eraser.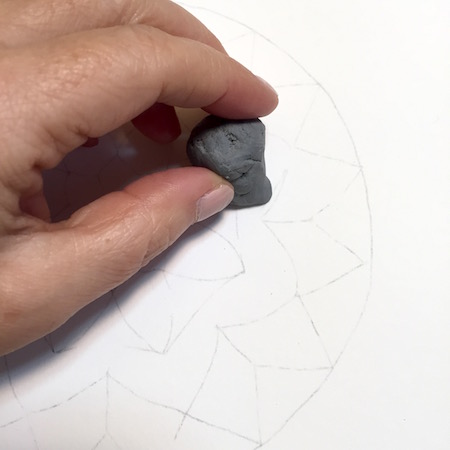 Color or paint as you wish. You can continue to modify the mandala design how ever you wish.
I hope you give it a try. Please let me know how you did.