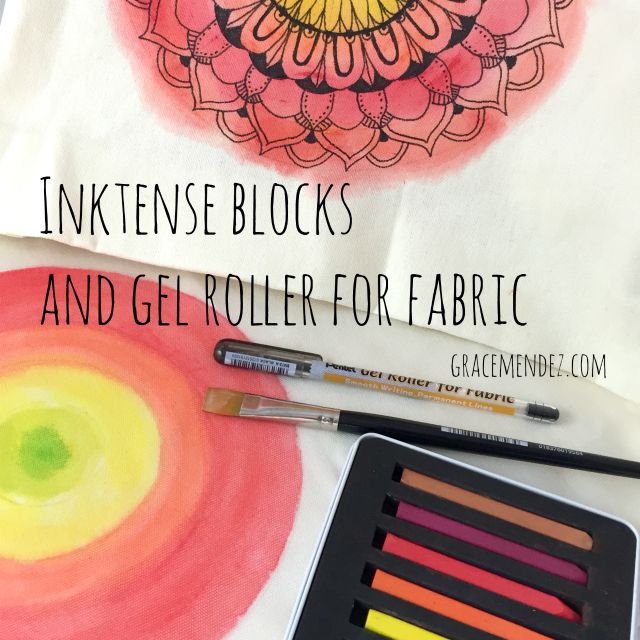 Derwent Intense Blocks are like their Inktense pencils, but without the wood casing.
What I like about them is that they become permanent once they go through the process of being wet and then drying.
I've been invited as an artist to participate in a Garden Party and Sale at Frank Bette Center for the Arts in Alameda, CA.
My contributions will be a tote and an apron with mandala motifs.
I used the Inktense blocks on ready made products that I purchased at Michales.
My process is to sharpen the blocks with a pencil sharpener and collect the shavings in the wells of a watercolor palette. Then I add a little bit of water to create the watercolor. It's painted on with a soft brush.
After the Inktense block's color is dry I used a Pentel Gel Roller for Fabric in black.
The Inktense blocks don't change the hand of the fabric, which means the fabric is still soft. If I had used acrylic paint it would become very stiff.