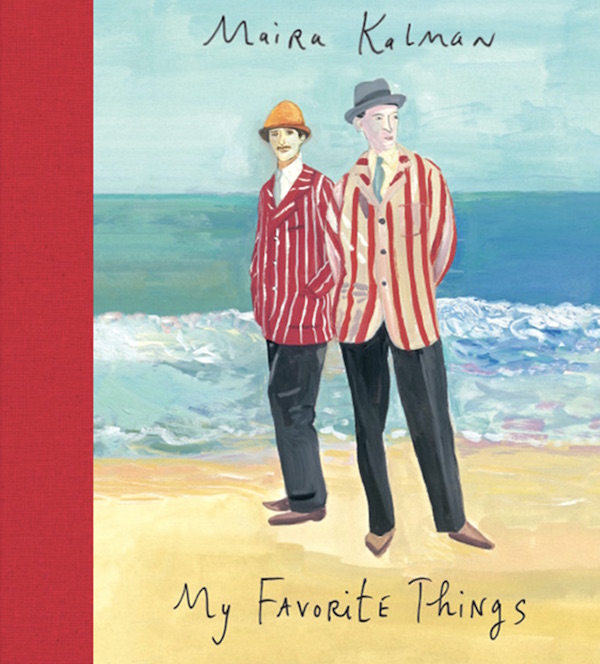 Inspired by My Favorite Things
Once a month, the Friends of the Palo Alto Library holds a book sale which is one of my favorite things.
I don't know about you, but living in the San Francisco Bay Area I am surrounded by technology:
Electronic bill boards
Electronic road signs
People walking with their heads down because they are looking at their phones
People in cafes with laptops
Self-serve check out
You get the idea, we live in a digital world. Please don't misunderstand, I love technology.
When I go to the book sale, I am with like-minded people who love the feel of a book in their hands.
I don't go to the book sale every month, but when I do, I usually buy books to transform into art journals or to cut up for collage. Once in a while, I find a book that I can't pass up even though it's not for altered books or as collage fodder.
My latest find is the book My Favorite Things, by Maira Kalman.
The images in the book are a mix of paintings and photography but mostly paintings.
The font is in a handwritten style and it seems like we are peering into her journal. Perhaps it's one of the reasons I love it so much as it looks like an art journal.
I love the colors and her use of line in the illustrations.
Our styles are not the same yet I am very inspired by her work. This is the way viewing art works for me.
It makes me want to do more artwork. It makes me want to work on my style, whatever that may be or is evolving into.
In short, this book inspires me.
What inspires you to create? Write it down. When you need some inspiration, refer to your list and get started.