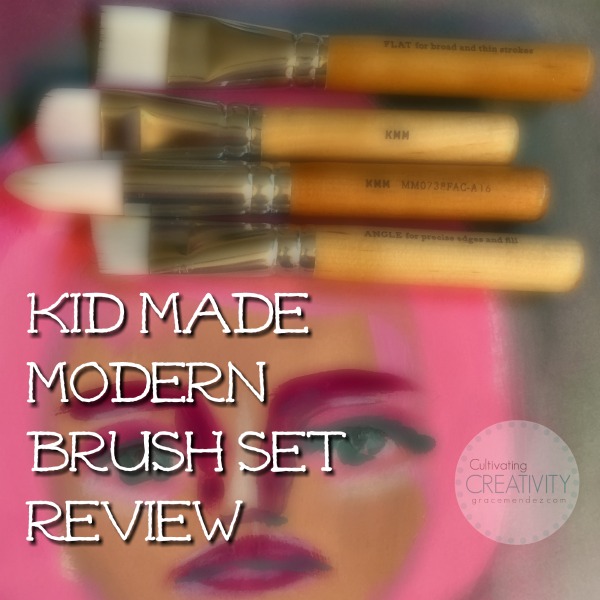 Kid Made Modern Brush Set Review
I did not go to Target to buy a Kid Made Modern Brush Set but I ended up with them in my cart.
They were too cute to pass up. I've passed up buying items thinking that I could buy them later and then when I go back, they are gone.
I've never seen brushes like these at any art supply stores.
Maybe that is for a good reason that I do not know.
What I have heard is that brushes have long handles so you can stand further back and get a better perspective when painting. You can also hold a brush at the end of the handle to get a looser, more painterly style. So longer handles, yes, I know about them, shorter handles I do not. Of course, these brushes are made for kids and their tiny hands so maybe there is no big mystery to figure out.
There are a lot of artists that like to finger paint.
I am not one of them. Other than putting on a pair of gloves and dipping my fingers into the paint, these put me close to the surface in a way that traditional brushes don't.  I didn't even notice I was holding the brushes differently until I looked down at my grip. The brushes felt natural in my hand.
I haven't tried them with watercolor yet but I think that is something that I will experiment with soon.
The Kid Made Modern Brush Set is going to be a perfect addition to my traveling supply tote.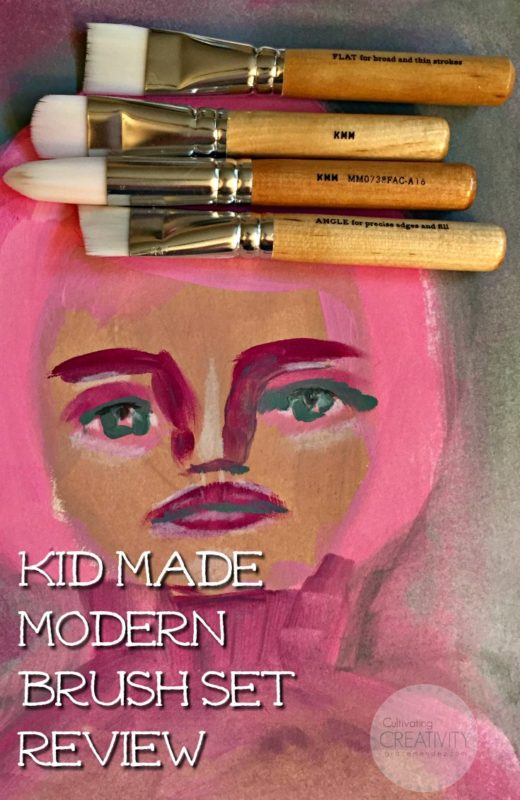 Are there any favorite tools that you use that are not from a traditional art supply store?