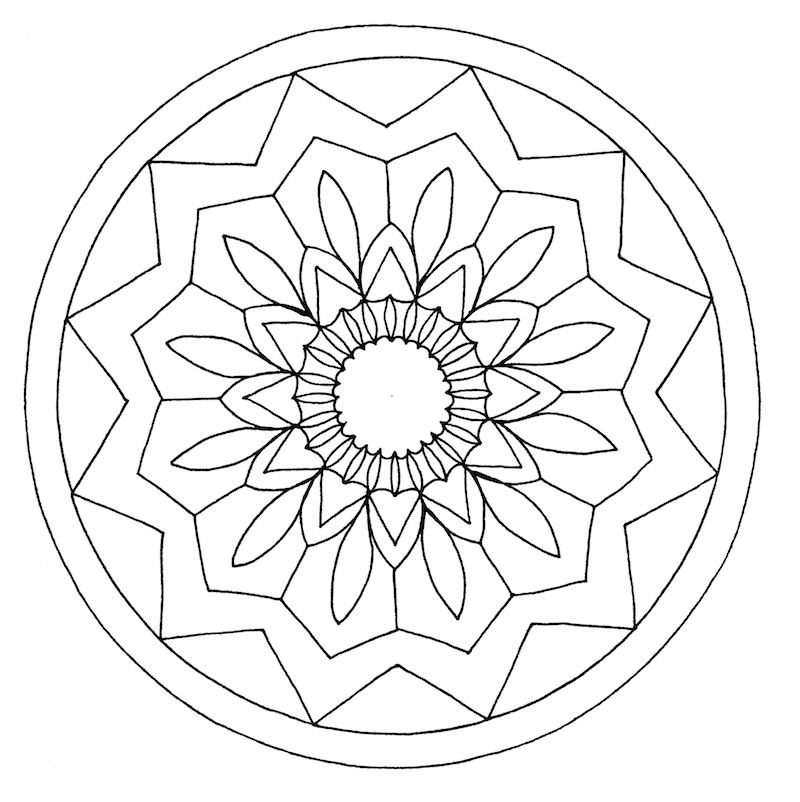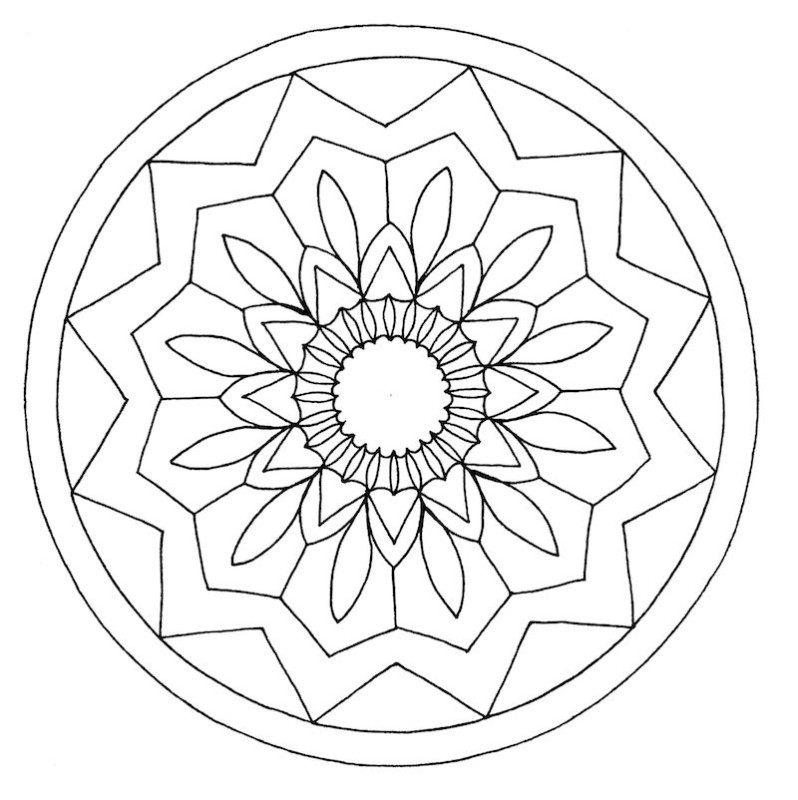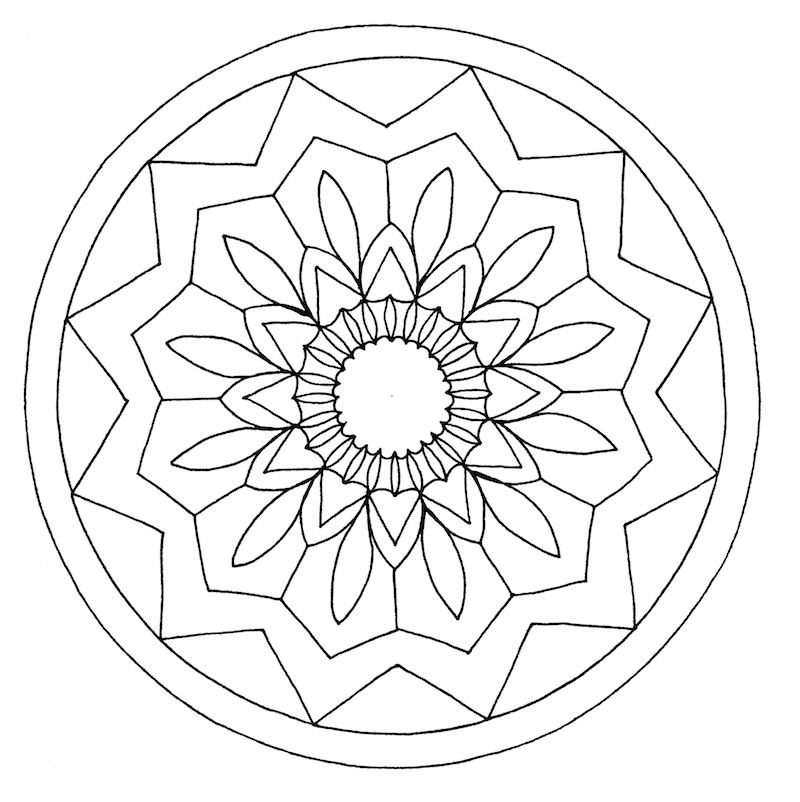 Another mandala download for your personal use is ready for you.
I say another, because you can find additional downloads here, here and here.
I'd love to see what you do with the template. Add additional patterns within the mandala to make it your own.
Sometimes I like to free hand a template and sometimes I rely on tools for help. For this one, I used a protractor that I found on Amazon. I highly recommend it. Sometimes I buy tools that I may use once or twice but the Incra Protrac06, is getting a lot of use. It does cost a lot more than the $2 or $3 plastic one that I have, but so worth it, in my opinion.
I also use a compass to make inner guidelines. From there I free hand the inked lines. Once all the inked lines are in place, I erase the pencil guidelines.