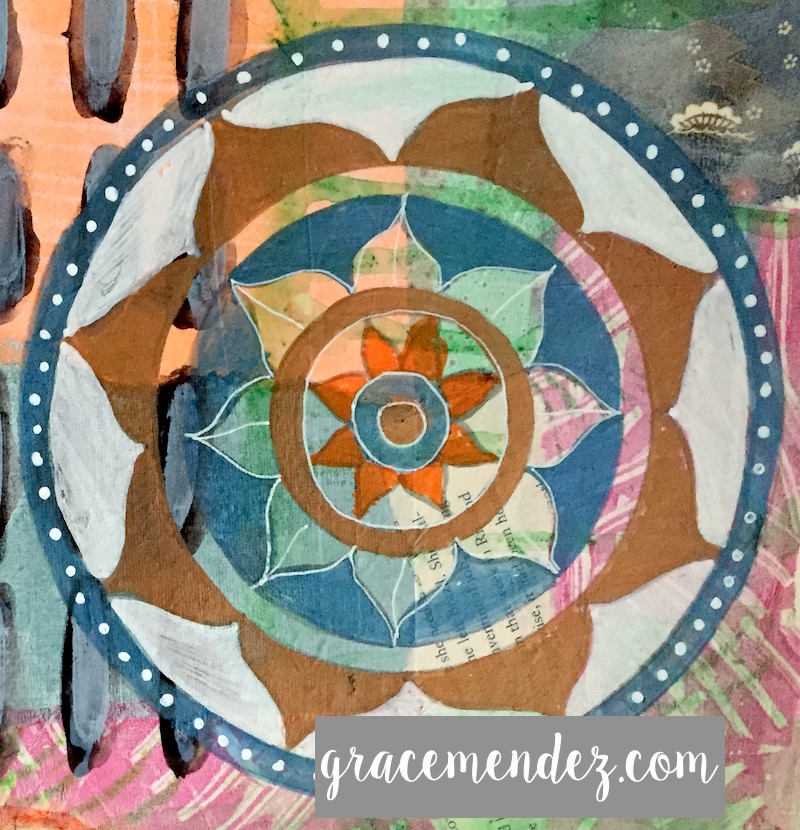 This Mandala Monday, I'm sharing a mandala that has a lotus flower vibe.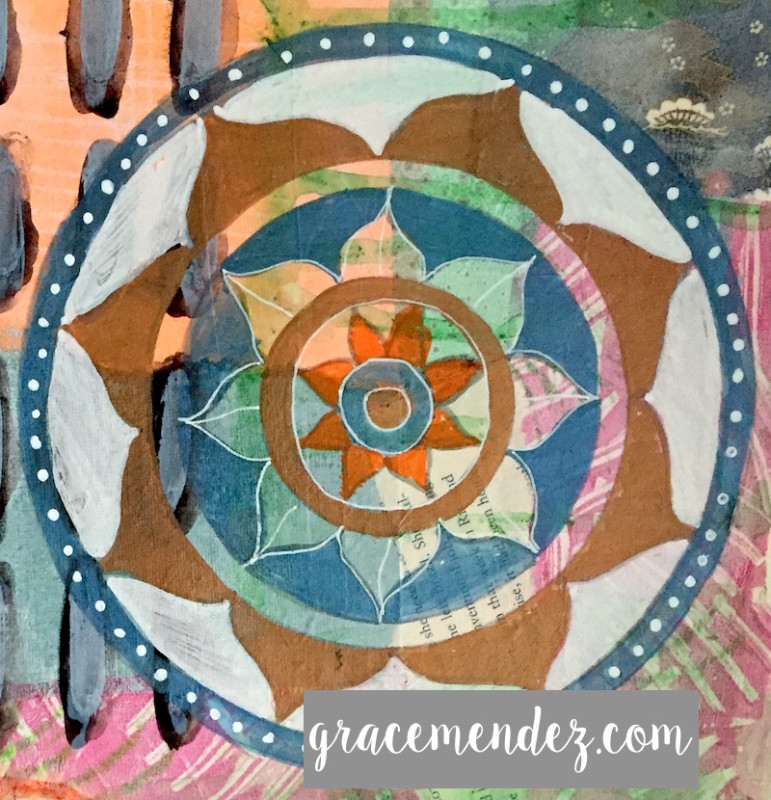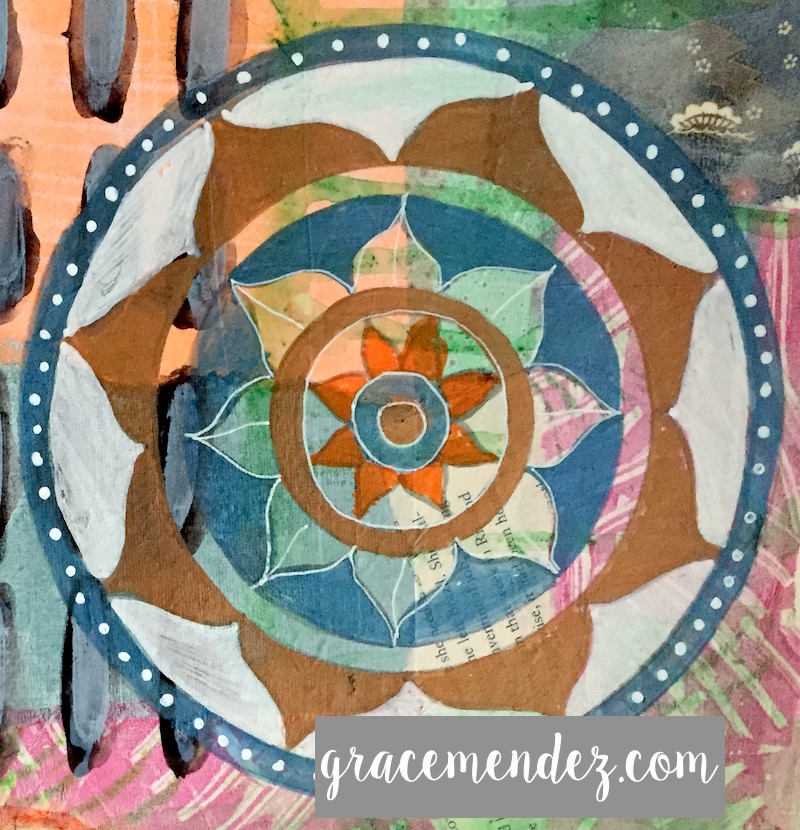 The template that I'm giving you does not exactly match the same proportions as the one that I created for this mixed media page, but it's very close.
Mandalas can be used in a variety of ways.
One way, as you can see from my example, is to use a mandala as a focal point or to finish off a piece of artwork.
If you look closely at my example, you will see that there is a layer of collage and paint behind the mandala.
I used Sakura Permapaque® markers and a white Uni-Ponca for the mandala.