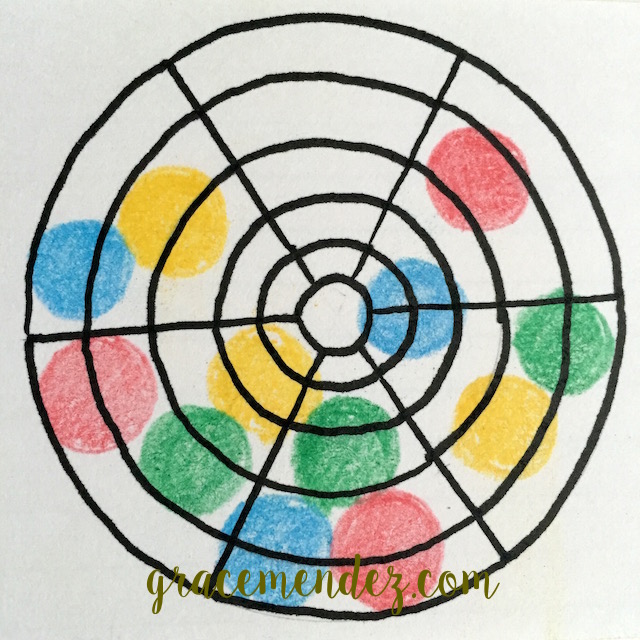 Mandala Monday is here again.
I'm enjoying the daily process of thinking of a mandala to create. They are all based on the #ICAD15 challenge who provides a daily prompt with a weekly theme.
Some of my mandalas are more literal and some are a bit of a stretch.
Full disclosure: I have discomfort in sharing the Mahjong tile because I have no idea what my characters really represent. I can see why it takes years of practice to master calligraphy. In case anyone is offended, I was trying to make the character for dragon.