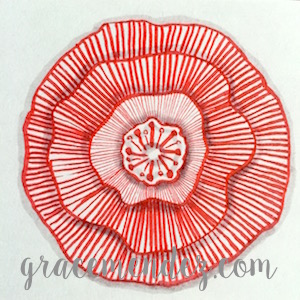 The Index Card A Day Challenge is coming to a close soon. I am working on the last five to round out the 61 cards in total.
This last week I didn't put too much thought into all of the prompts, like "Envelope". It has instant recognition as an airmail envelope.
A tricky one to see right away is France. Do you see the six simplistic Eiffel Towers?
Art lets you get away with a lot of interpretation, doesn't it?