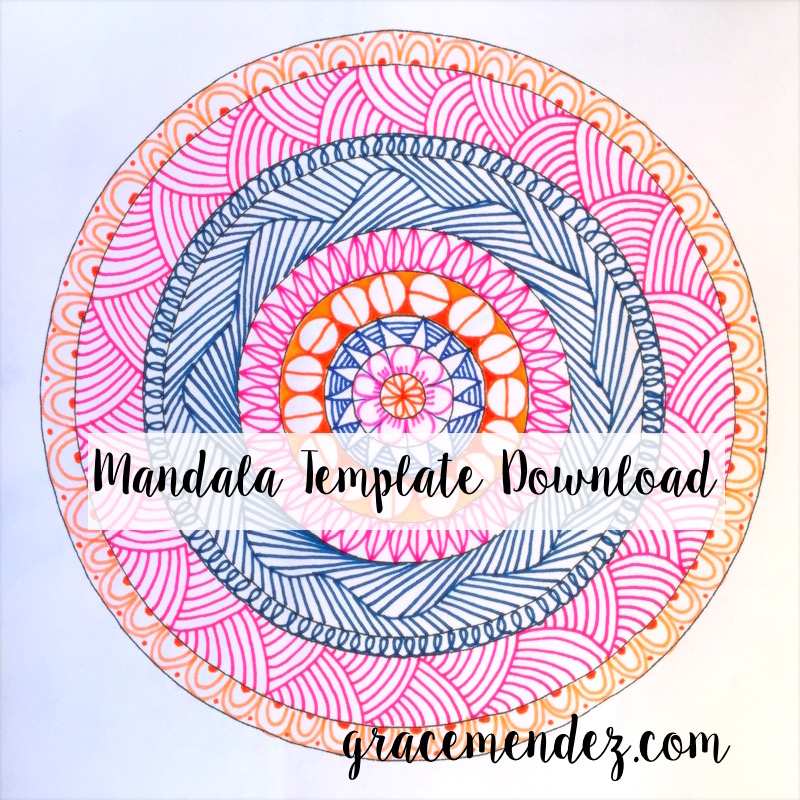 The template for this week's mandala Monday download is very basic. It consists of concentric rings. You might want to skip printing it out once you take a look at the PDF. I was almost hesitant to offer it because it is so simple.
But then I realized that I love simple and maybe some of you do too.
To create the mandala template I used a compass to create the rings. If you don't have a compass, look around your house for different sized circles to trace.
Here is a short list of items you could use to create your own template:
bottle caps
drinking glasses
cosmetic jars
lids from food containers
the inside or outside ring of masking tape or other kinds of tape
biscuit cutters
You could also forgo all of those items and eyeball and draw the rings freehand. Another option is to not draw the rings at all and draw the patterns in a circular form.
I used Tombow markers on printer paper for my example above. The Tombow pens have two ends, a soft brush tip and a smaller bullet tip. I used the bullet tip. I love using these markers because they have such juicy, vibrant ink.
I found it relaxing to repeat the same pattern over and over as I went around the mandala. One tip is to rotate the paper as you make your way around. I know it's harder to rotate the if you are working in a journal but it does make it easier on your wrist and hand if you can manage to rotate the image as you are drawing.