This is the first post on a new series called Mandala Monday.
I'm in the first few weeks of #ICAD15. (ICAD stands for Index Card A Day). It's not too late to join in. Each day has a prompt and each week has a different theme, although you can do what ever you want as long as it's on an index sized card.
I'm following along with the prompts as best as I can, with my own additional challenge to make each of the 61 index cards into a mandala.
Each Mandala Monday I'll post my progress.
I didn't think of posting my work here until today, so next week it should be just one week's worth of index cards.
Recently I've been studying about mandalas and their meanings and uses.
What I have learned is that the circle is a strong shape in nature, a universal starting point for all children in mark making and representational for many healing aspects.
I teach a zendala workshop in Alameda, CA. It's a combination of a round zentangle® tile and tangles. They are stunning when completed.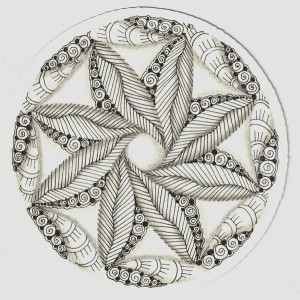 Please join the challenge! It's a lot of fun and super inspiring to see what everyone is making.