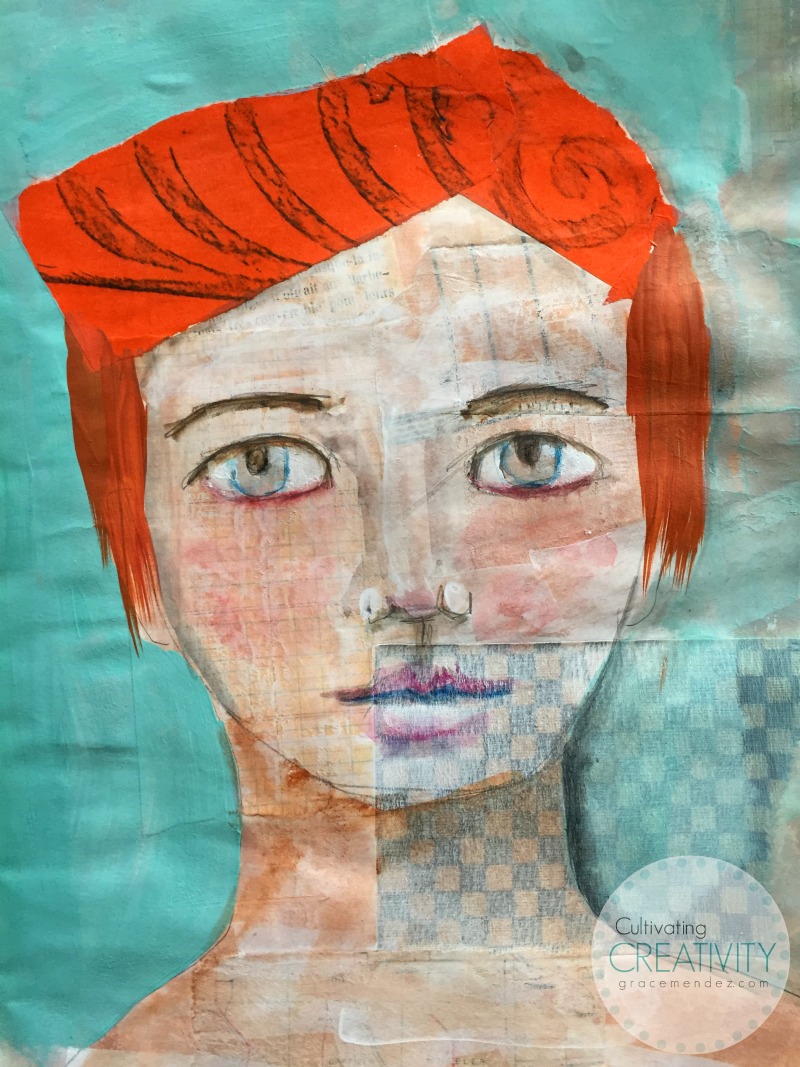 Mixed Media Portrait In An Art Journal
One of my favorite things to make are mixed media portraits.
I work in several art journals at once. I brought one of my Moleskine journals to the Mixed-Media Art Journaling workshop that I teach and I started the page in class and finished it at home.
This mixed media portrait is made with gesso, acrylic paint, hand-made collage paper (origami paper and colored pencil), random collage paper and Derwent Inktense pencils.
As with many of the pages in my art journals, I create without a lot of planning. I love the spontaneity of working this way.
She is not perfect. I don't need her to be perfect. She just needs to be.