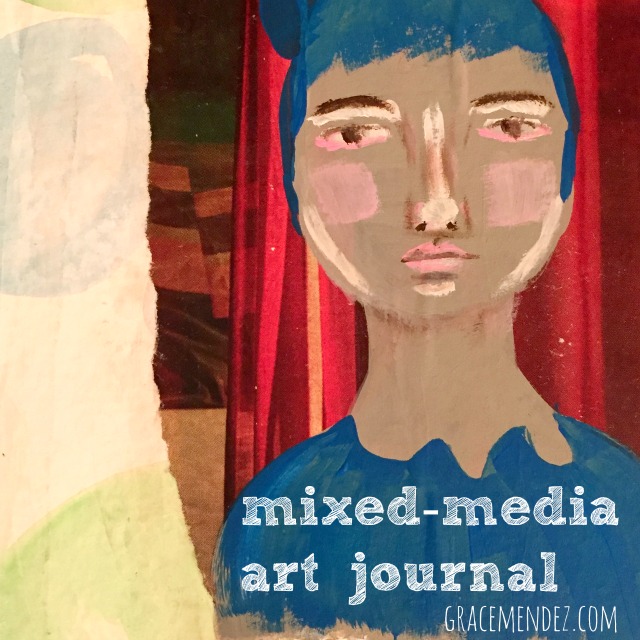 A few weeks ago I started a new art journal.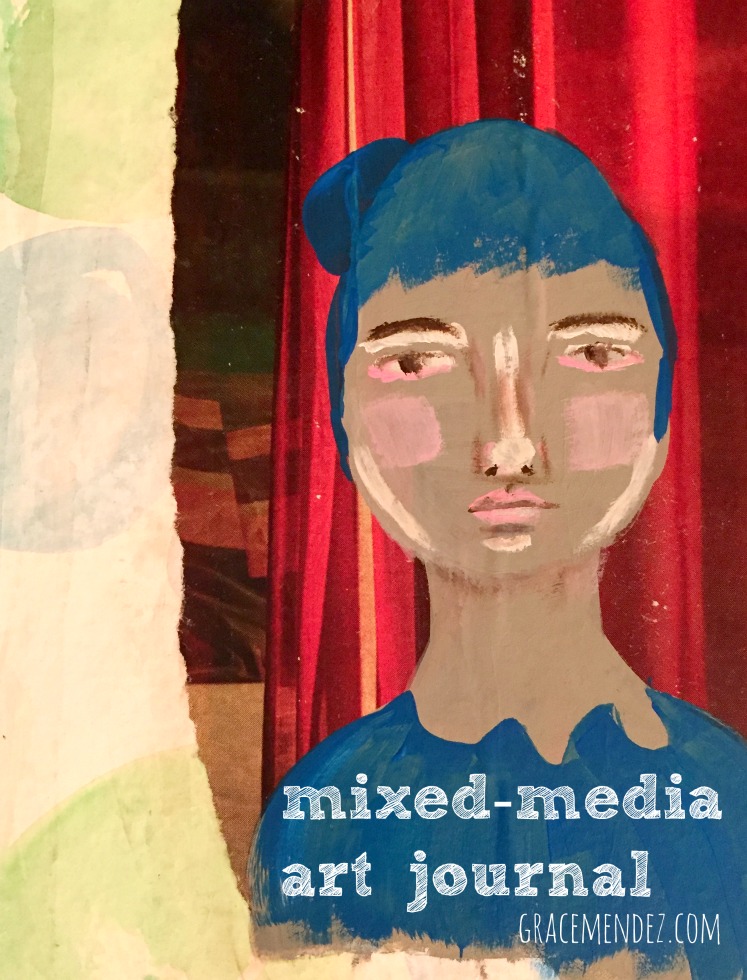 A new art journal is a blank slate that will take you where ever you wish to go. This particular art journal is an exploration into mixed-media experimentation.
I bound the art journal with watercolor paper in a long stitch. The covers are made from the back of the pad of watercolor paper.
The first layer on the pages is gesso, then watercolor and then random bits of collage from a magazine and other artwork that I have done.
I also:
Created portraits with watercolors
Made patterns and blobs with watercolor paints
Used Pinterest as inspiration.
I thought I could finish it in a few weeks however, I made some realizations along the way:
Wet media, like gesso and acrylic paint or collage elements should dry thoroughly before closing the pages
I wanted to work on other projects
The ideas didn't come as quickly as I thought they would
New Art Journal Update
After setting the journal down for a few days, I started working in it again.
I painted on top of some of the collage elements with Caran D'Ache Neocolor II Artist Crayons and/or acrylic paint.
I added image transfers using solvent, clear tape and using gel medium.
Some of the pages have not been reworked since the first video. I may call them "done" at this point.
As I stated in the video above, the very busy mixed-media page spread that has the giraffe is not really my style. I do appreciate it when someone else does it. It's just not me.
Working through the art making process makes these discoveries apparent. It's how we make distinctions and come to develop our own style.
What have been your favorite discoveries while working on your art projects?