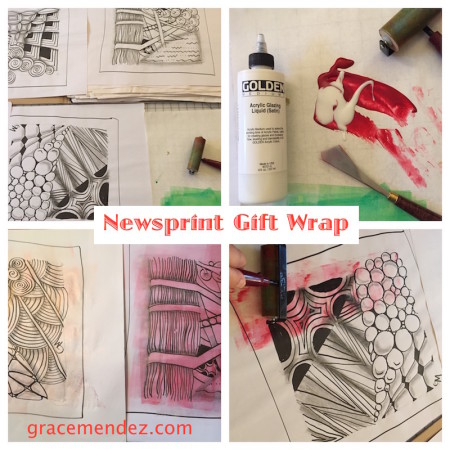 Today I made some gift wrap. Every time I teach an in-person Zentangle® workshop I bring home the newsprint demo sheets. Each sheet measures about 17″x 20″.
I've used the paper as is, without additional layers. This time I wanted to add a little color and glitter for the holiday packages that I am wrapping.
I used a variety of paints: iridescent acrylic, glittering Scribbles, metallic craft paint and acrylic ink. With each paint choice, I mixed in Golden's acrylic glazing liquid (Satin) to thin out the paints.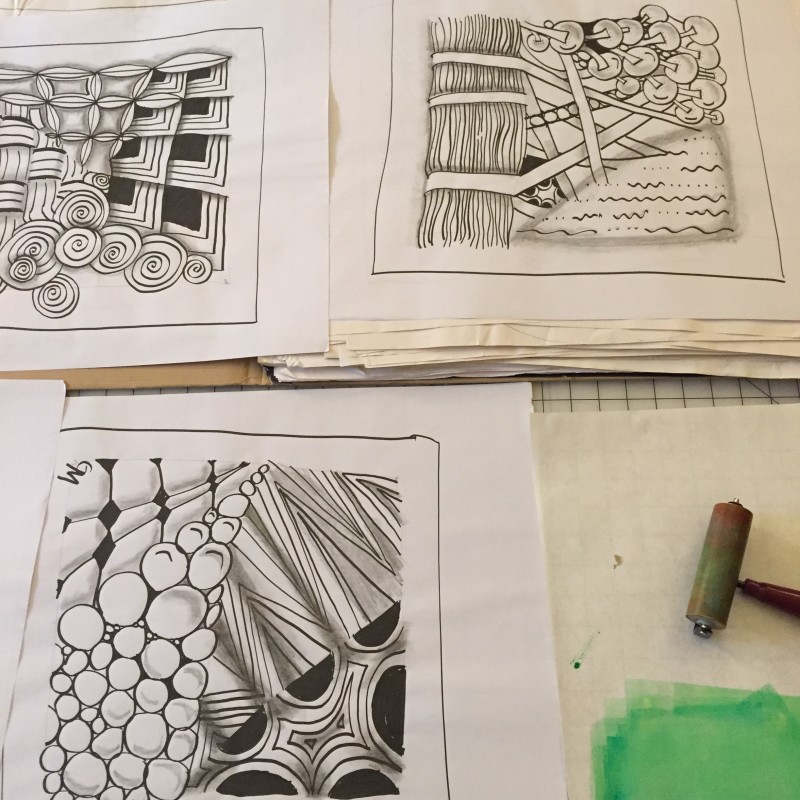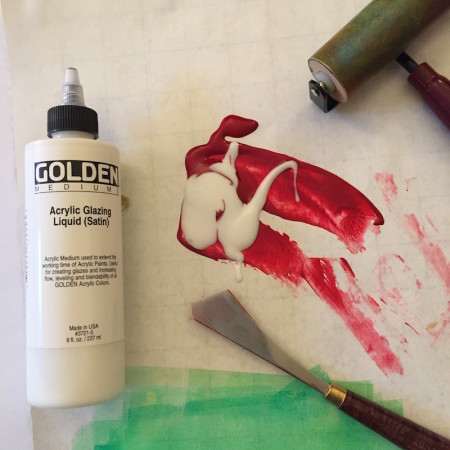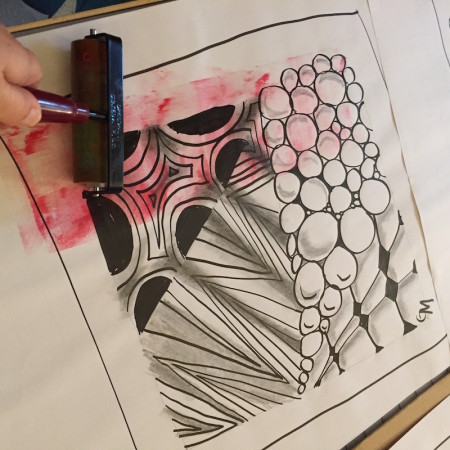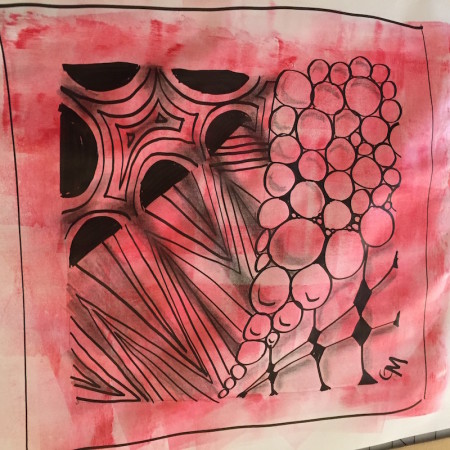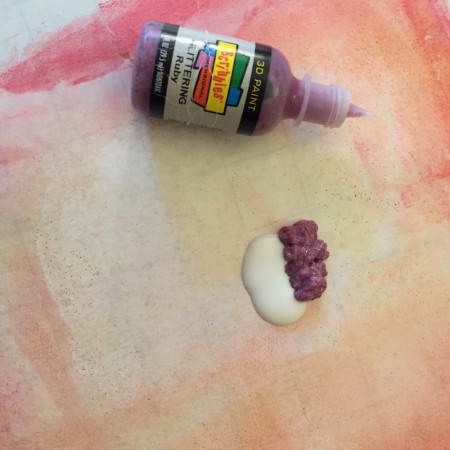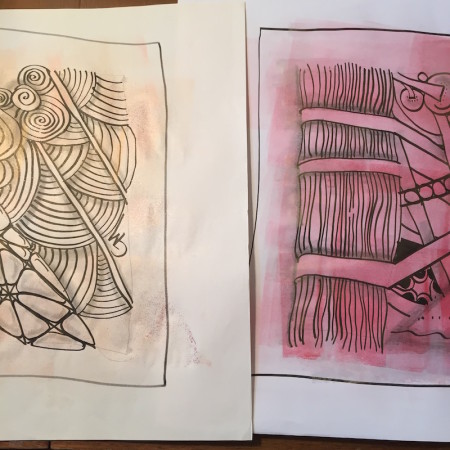 I didn't want to cover the paper completely. I wanted to create a shimmer with the paints and allow the drawings to remain visible.
Using a brayer on the gift wrap is great because:
The paint goes on evenly
You don't have to wash the brayer between colors
The paint goes on in a thin coat
The paint dries fast
If the color is not what you expected, you can layer on more paint without affecting the pliability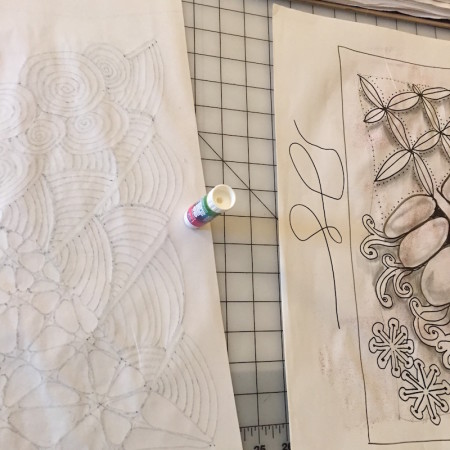 When I was done, I cut off one end of each sheet. I applied glue with a glue stick to the back of the cut end. I overlapped the glued and cut edge onto the uncut side.
Some sheets have more color than others. I glued all the pages together into a long roll in a random order. I let go of trying to arrange them in a particular way. After all, in Zentangle, there are no mistakes!