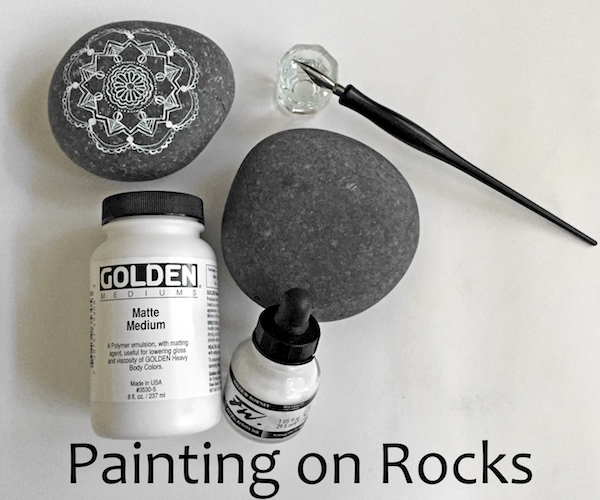 Painting on rocks may not be new to you, but it is to me.
I've seen it around for a long time, I just had never tried it before.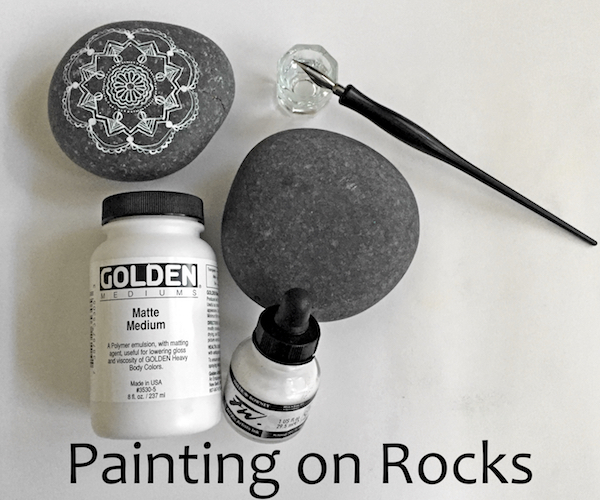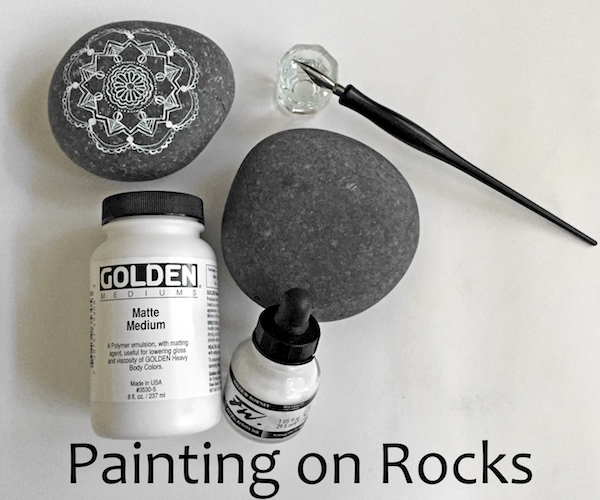 I don't live in an area where smooth rocks are easily found on the ground. The beaches, national and regional parks don't want you to take any natural souvenirs home with you.
I did find some rocks I liked on my walk around my neighborhood, but they were part of a business' landscaping and it didn't feel right to take their rocks.
Instead, I went to a home improvement store to purchase some rocks. I was disappointed in the selection. They had bags of pebbles (way too small) and they had bags of rocks that were not smooth and still not large enough. Plus, I didn't need 25 pounds of rocks. We live in a condo and we don't have a proper yard. I doubt that the landscapers would appreciate random rocks appearing in the complex. I didn't want to give up so we kept searching.
My next stop was a rock and soil landscaping business. This was the right place! Their rocks and stones range in many colors, textures, and sizes.
My only concern was the amount that I wanted to purchase. I wasn't in need of a whole pallet of rocks. I didn't know if they would sell me a few loose rocks. My concern vanished when I saw another couple roaming around with a plastic bag filled with a few sample rocks.
I located the business's thick plastic bags and took one. We looked through their various landscaping materials. I felt like Goldilocks. Some rocks were too big, some were too small.
I was so happy when I found the exact rocks I had been searching for.
I picked my three rocks. My husband found an employee and asked if we could go into the trailer and pay.
The employee grinned and said, "Is that all you want?"
"Yes."
"Oh, just go ahead. You can have them."
Yay! That made my day.
When we got home I washed the rocks and set them aside to dry. Then I used several coats of Golden's Matte Medium to smooth out the texture. The rocks appear to be very smooth but I wanted to make sure the pen nib would not be dulled by direct contact with the surface of the rock.
My ink of choice is Daler-Rowney acrylic ink. It comes in a variety of colors besides white. It's permanent when dry and works really well with an ink pen.
The nib is used to apply the ink is a 513EF.
I found that applying the ink in a slow steady hand with a light touch works best.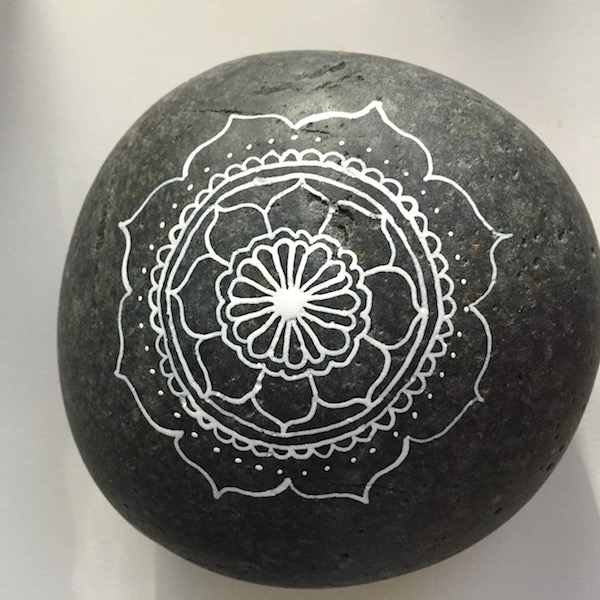 After posting a photo of my painted rock on Instagram, I had this comment, "I used to do that when I was a kid".
It's nice to know that you can still play like a kid at any age, even if you have to work at it.