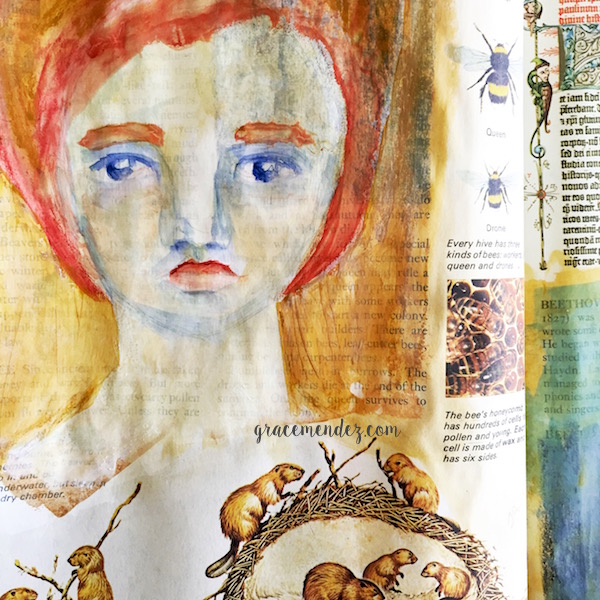 Pam Carriker's book: Mixed Media Portraits is one of my favorites.
I took one of her projects, Painting with Crayons and recorded a video of my process.
It goes to prove that you can do a lot with only a few supplies.
Supplies that I used:
Pencil
Caran D'Ache Neocolor II watersoluable crayons
Matte medium
Brush
Water
Paper (I used my altered book)
Scrap of freezer paper for a palette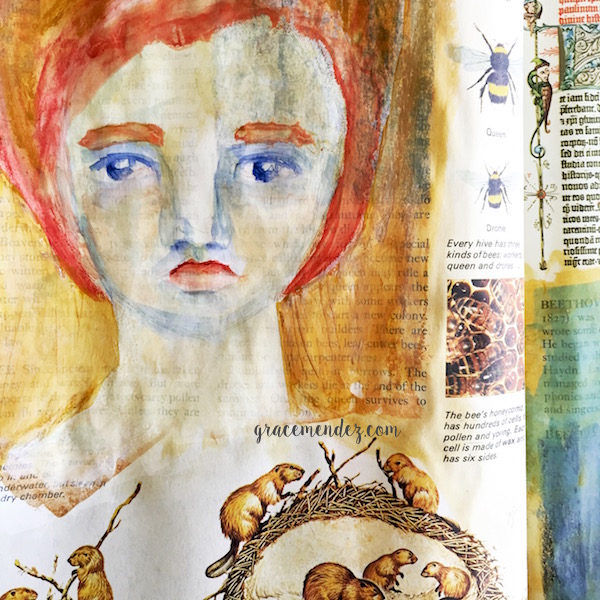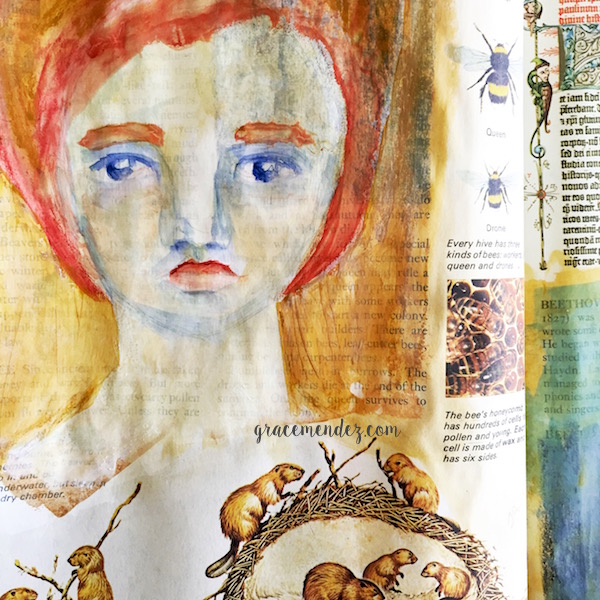 I made a lot of mistakes. Nothing critical, after all it is art and accidents are inevitable.
The biggest takeaway: read the lesson before starting.
What I like about this project is that you can work in stages. There are several natural stopping places where you let the image dry. I used a dryer so that I could speed the process along while recording.
Before all of the editing, my portrait took about 30 minutes. I cut out and fast-forwarded a lot of the process to get the video down to about 8 minutes.
Now that I have done one portrait, subsequent portraits can go a lot faster than my first one. Also, it would be fun to play around with different color combinations.
What kind of artist are you?
Do you jump right in, or do you read all the instructions first?