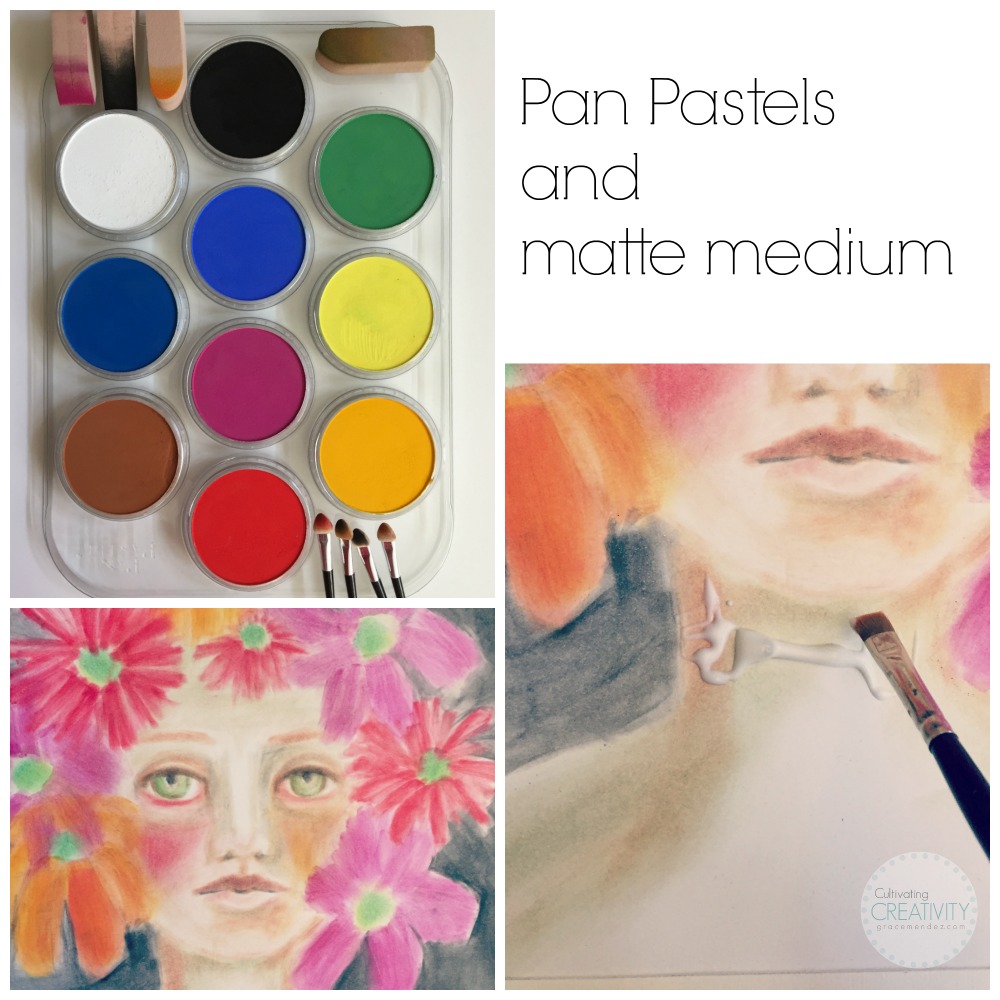 PanPastels and Matte Medium
PanPastels and matte medium can work together with careful brushwork.
PanPastels are pigment in a powdered form pressed into round plastic container. The PanPastels website has a lot of tutorials and tips on their website for you to try.
Because they are basically pastels, they also can smudge. That is why I combined the PanPastels and matte medium. I want my artwork to be sealed, especially because I frequently create artwork in journals.
You can use a spray fixative to seal the PanPastel. The spray fixative that I have needs to be sprayed outdoors because of the heavy odor. It's also harder for me to control. Sometimes it is sprayed too close, or too far or the spray spurts and sputters it leaves blobs.
I wanted something I could do inside and could also control.
After you apply the PanPastel to the paper, make sure that there are no loose particles. Use a small paintbrush to apply the matte medium. I found that applying it with a light touch doesn't move the pastel. If you press down too hard you will lift the pigment. This can be used to your advantage if you want to make adjustments in your project.
Once the matte medium is dry you can continue adding more PanPastel or what ever media you want to add next.