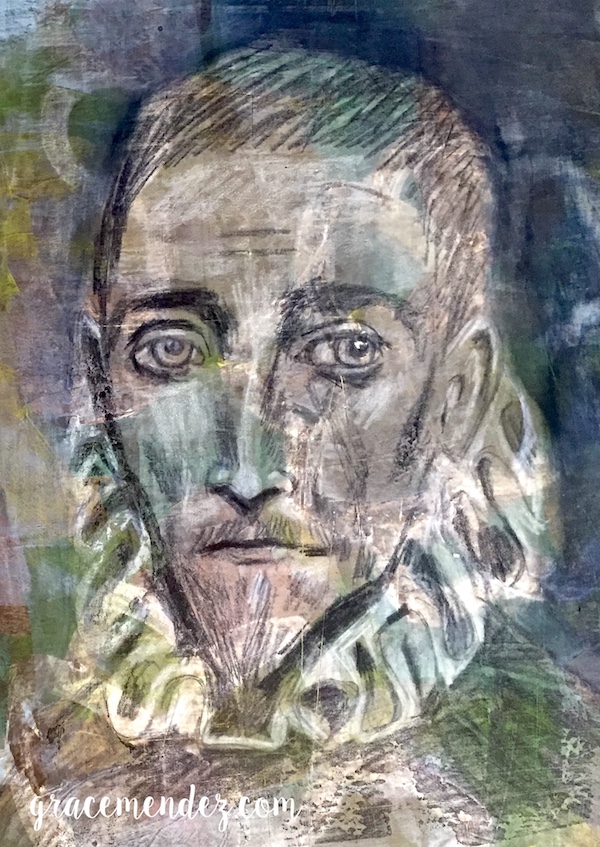 Partial Collection of Art from 2016
This video is a partial collection of art that I made in 2016.
This past year I participated in an online workshop called LifeBook 2016. Most of the art in the video is from that project. A few of the images in this collection are from workshops I was in at Art is You in Santa Rosa, CA. The rest are random pieces I made.
LifeBook is wonderful. I learned so much and was introduced to many new teachers and their techniques.
It requires a time commitment to watch the videos, to make the art, to upload the art and then participate in the facebook group. The great thing about LifeBook is that you can download all the videos and materials. At the end of the year, you get a lesson on how to bind all the pages together to create your book.
One of my favorite tips to pass on is to write on the back of each image.
The lesson #, the instructor, the date, the supplies used, etc. It's so clear in my head when I am in the midst of creating but a week later I forget, especially when making art with many different techniques or layers.
A hard decision.
Although there are no requirements to participate or "keep up" I couldn't help but feel behind or feel like I wasted my purchase when I stopped.
As I was preparing for the video, I realized I stopped participating somewhere just past June. Right now I don't remember why I stopped. I just did.
As much fun as it was and as much as I learned, I am going to skip LifeBook 2017.
This in no way reflects on my endorsement of LifeBook. If you have never done it, I think it's the best value around.
Just because I'm not going to participate, there is no way that I am going to stop making art.
In fact, I think I will be making more art.
For one thing, I can go back in and repeat the lessons I really loved. I can also check out the lessons I didn't do. Plus all the other wonderful projects and ideas that are in store on my to-do list. I'm looking forward to growing my collection of art.
Have you participated in LifeBook or another extended online workshop? Did you stick it out to the end? If you dropped out (like me) how did that make you feel? Would you do it again?