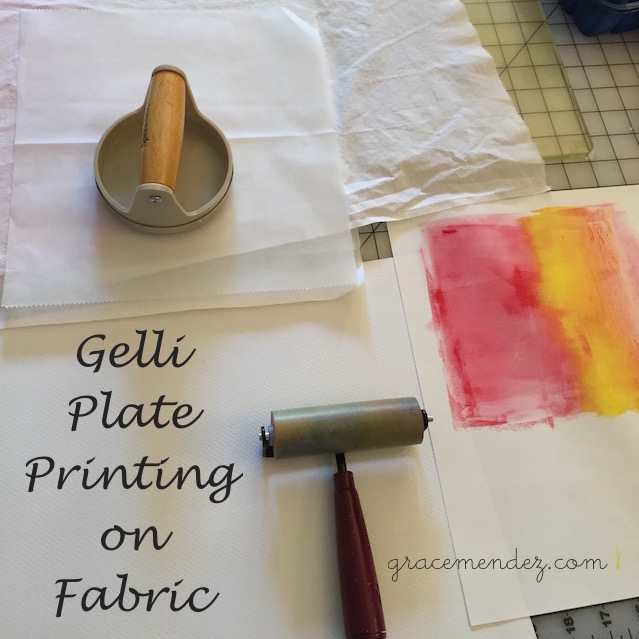 Playing With Surface Design
My friend, Courtney Cerruti, has written her third book, Playing With Surface Design.
The subtitle is: Modern techniques for painting, stamping, printing and more. It's an excellent collection of mixed-media art projects.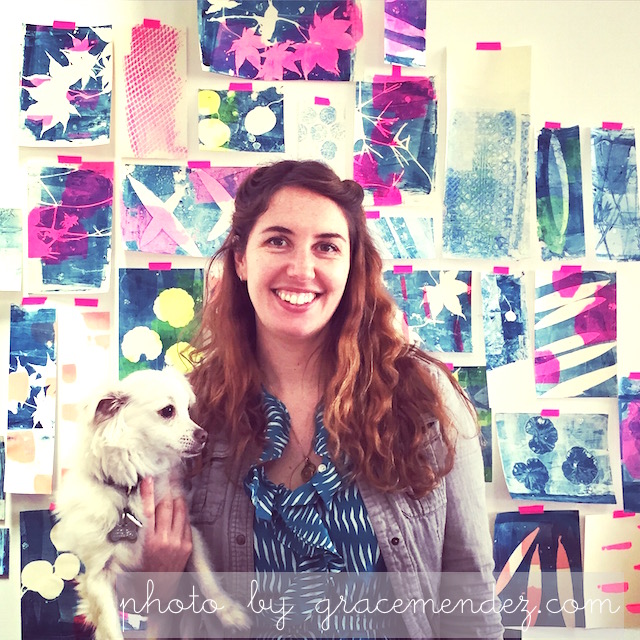 When I talked to Courtney at her book signing, I asked her what her favorite project from the book was. She pointed to the wall with all of the washi taped images.
She said it was printing with a gelatin plate. Not a Gelli Arts plate, but the made-from-scratch kind.
Courtney said the results that you get from a home-made gelatin plate have a more watercolor type look. I haven't tried it yet.
In the meantime, I got out my two synthetic plates by Gelli Arts.
My Gelli Arts printing project is influenced by two subjects from the book, mono printing and painting on fabric.
Supplies:
Gelli Arts Plate
Fabric (pre-washed, 100% cotton)
Soft rubber brayer
Rubber mark making tools (Catalyst wedge and color shaper tool)
Baren
Deli paper to create a barrier between seeping ink and baren
Cleaning supplies (water, baby wipes, paper towels)
I used the Gelli Arts plate and made an elongated mono print on fabric. After a couple of days, the ink on the fabric is still a bit tacky. I hope that eventually it cures and becomes permanent. If it does, I'll hem the sides and make a scarf. Living in the San Francisco Bay Area calls for year-round scarf wearing.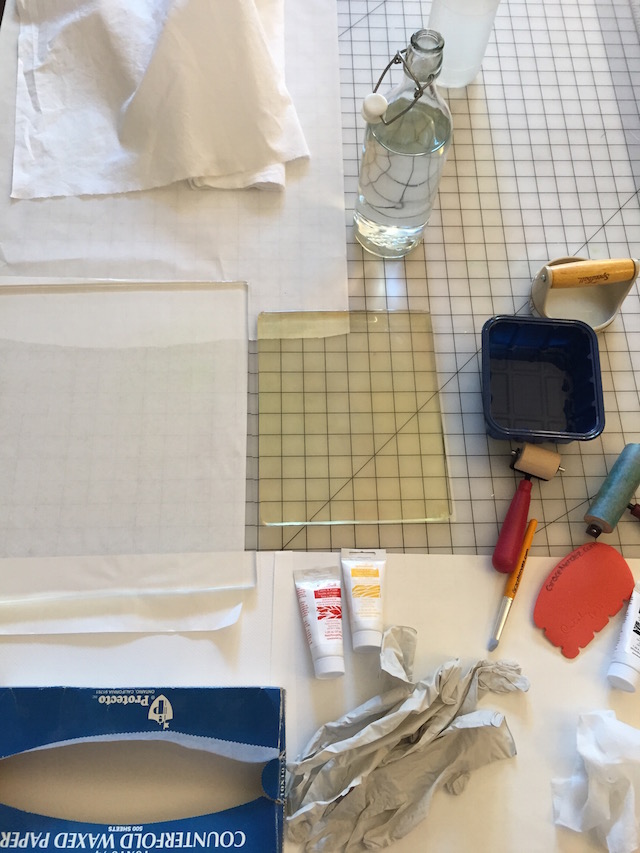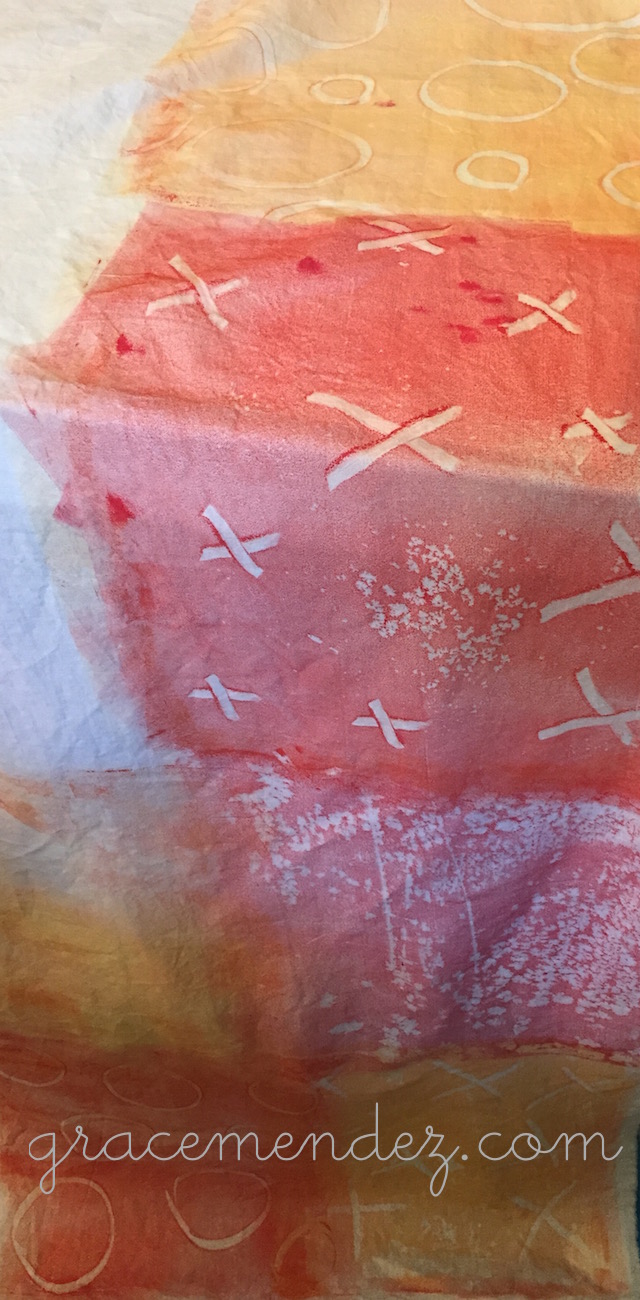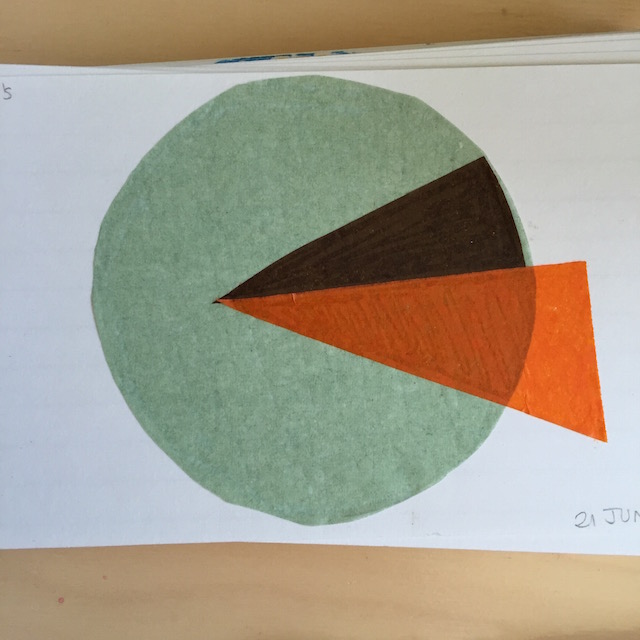 You May Also Like
February 8, 2016
January 11, 2017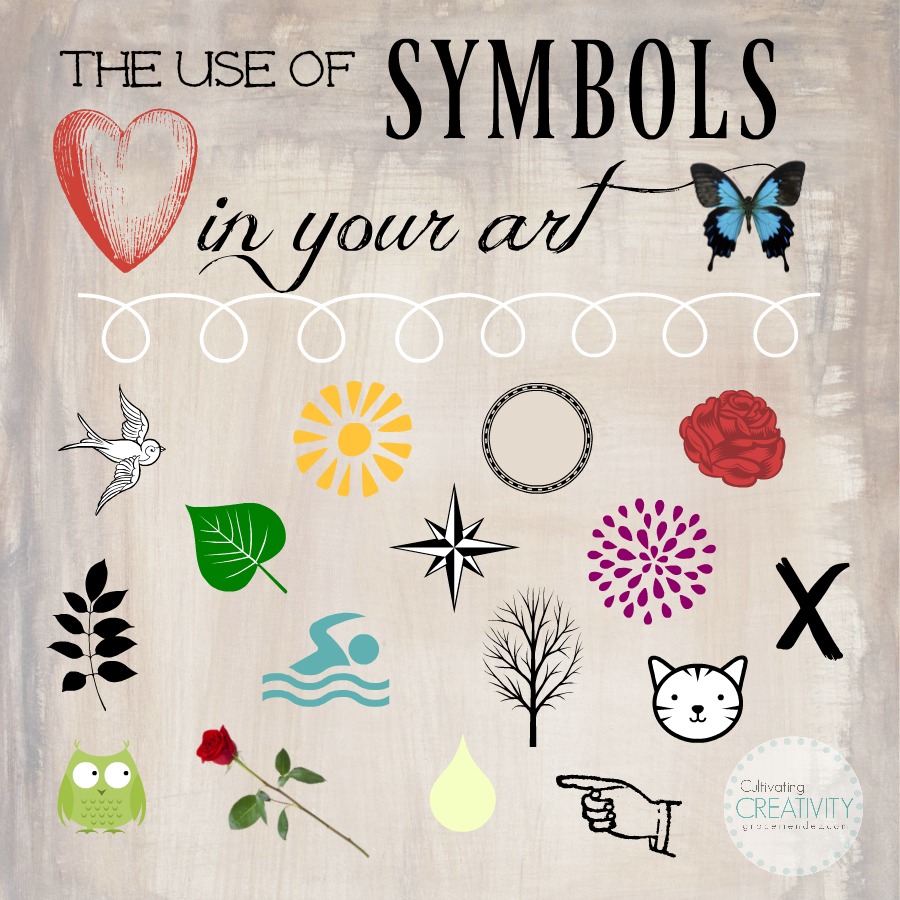 February 17, 2017