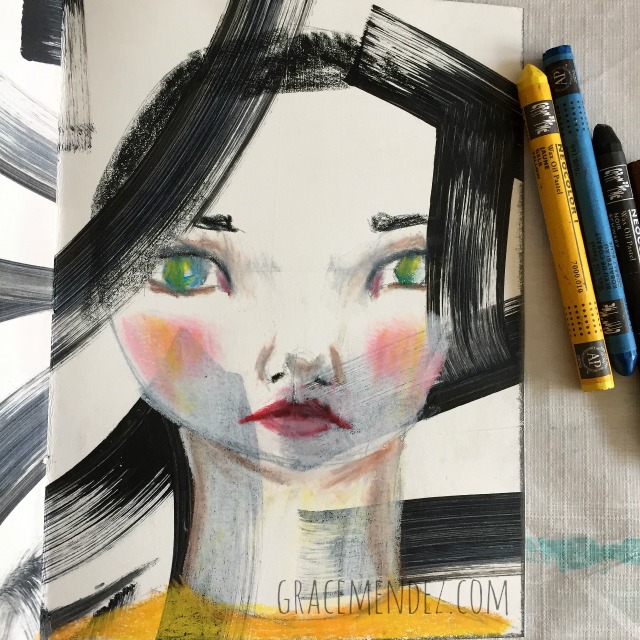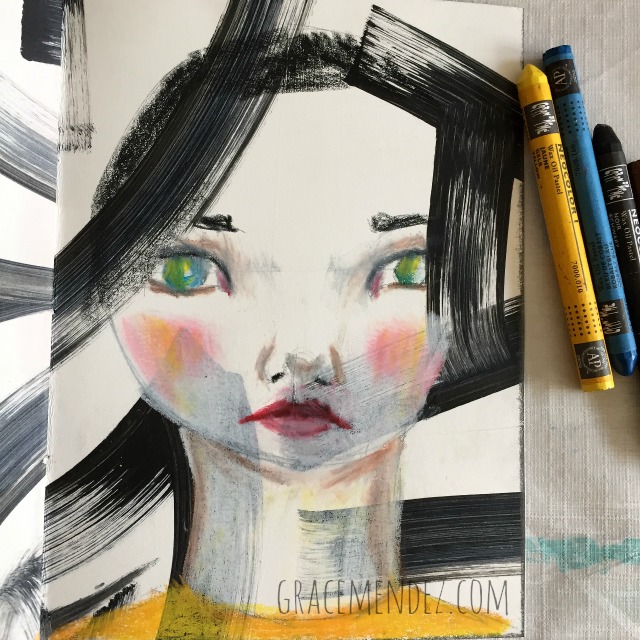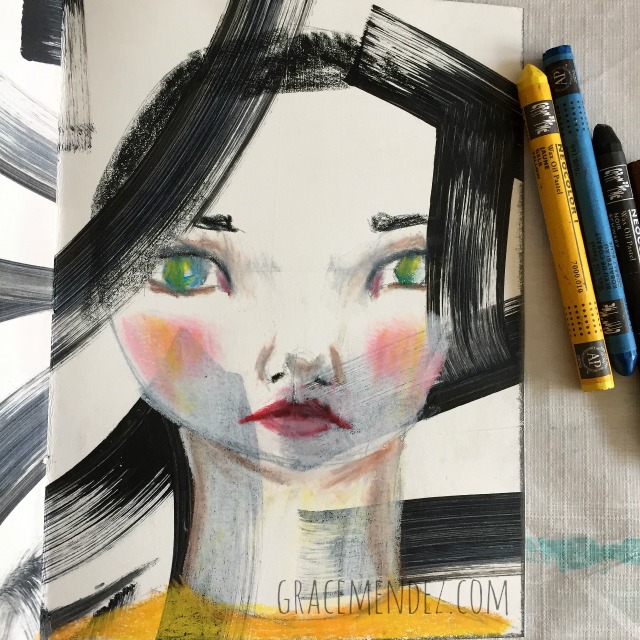 A quick art journal page is what happens when I only have a few minutes.
What helps make it quick is that I had a background started on this page in my handmade art journal.
The swipes of black paint were created earlier with acrylic paint and a one-inch sponge brush on Strathmore 500 series mixed media paper.
Afterwards I sewed the paper into a journal using the coptic stitch. I used directions from the book Bound: Over 20 Artful Handmade Books.
Now that I see all my steps, maybe I cannot call this a quick art journal page because of all of the preparation that came before sketching the face.
I found a painted opening in one of the pages. I incorporated the paint swooshes as the suggestion of her hair.
The quick part is the use of Caran D'Ache Neocolor I crayons. They are not water soluble so they make art journaling on the go pretty simple. They can be used over acrylic paint although they do not obscure the paint completely.
I don't use the Neocolor I crayons a lot but when I do, I really like them.
Is there a supply that you wish you would use more? Please share in the comments sections.
P.S. I am adding this image to my slideshow: One Hundred Faces.