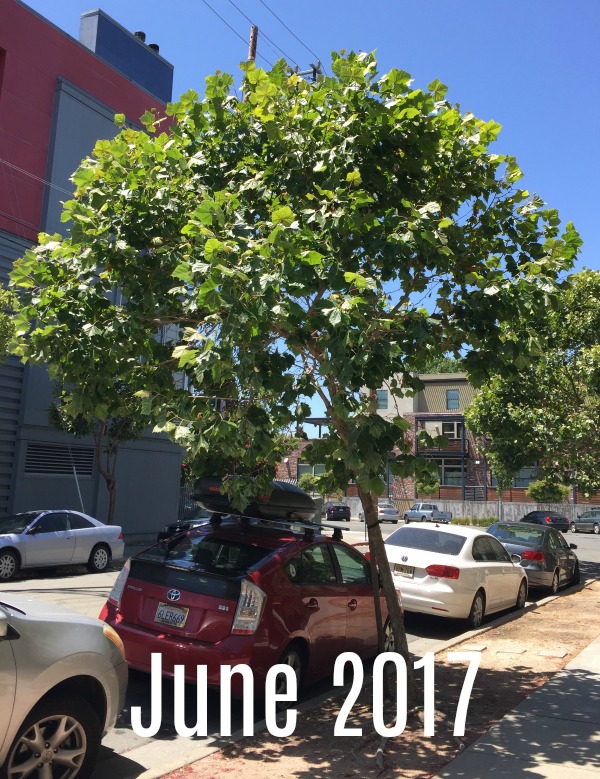 Tree Outside My Window Month Six
Oops. I missed posting the month of May for the tree outside my window series.
Here it is June already. We passed the summer equinox and the daylight hours are getting shorter again.
Living in a portion of the Bay Area that is windy and often foggy in the summer I appreciate any sunshine that comes our way.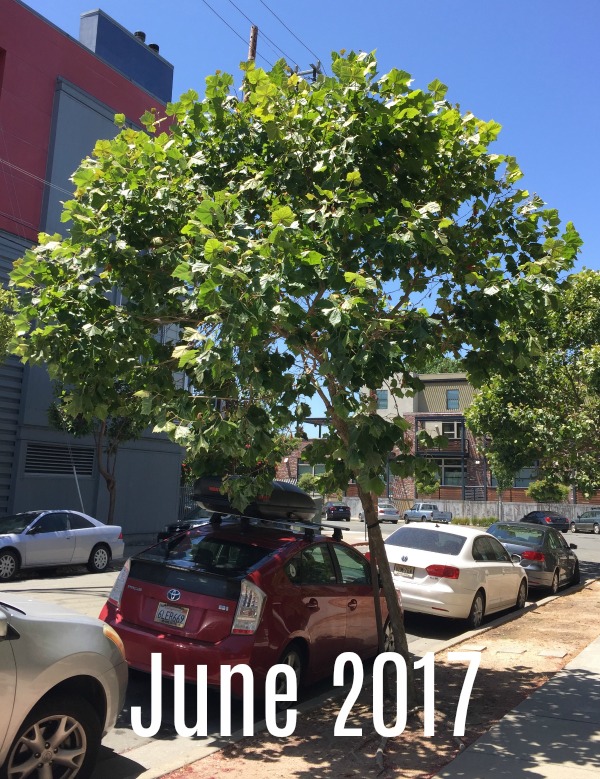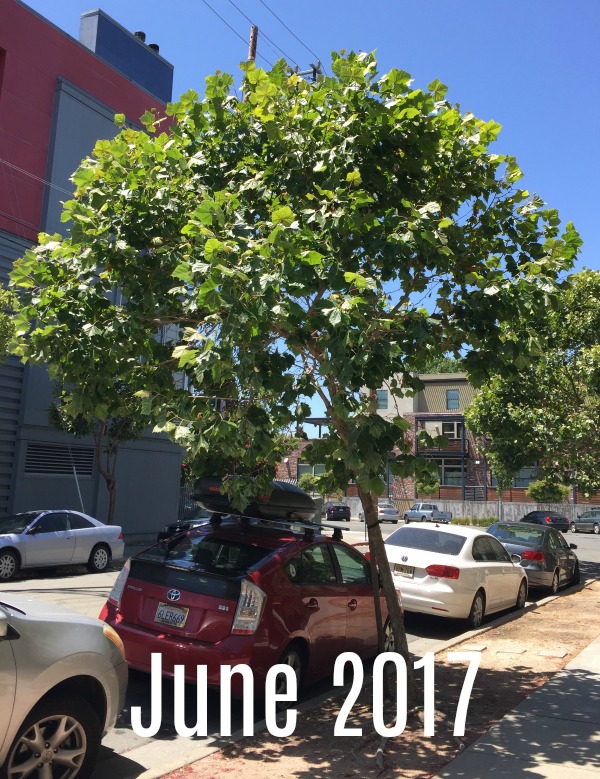 The west wind that we get travels over the Pacific Ocean and brings clear skies and temperate weather. Usually, we are in the 60's or low 70 degrees while at the same time cities eastward just a few miles away rise to the 90's.
I can alway tell who are first-time visitors to San Francisco because they shiver in their shorts and sleeveless tops. Veteran visitors and locals know to dress in layers. Tourists buy sweatshirts from the savvy street vendors.
When I was in elementary school, I loved to visit my cousins in Orange, California because the evenings stayed warm enough to not have to wear a light sweater.
Our dog is enjoying the long walks we take in the summer even if her ears flap around in the wind.