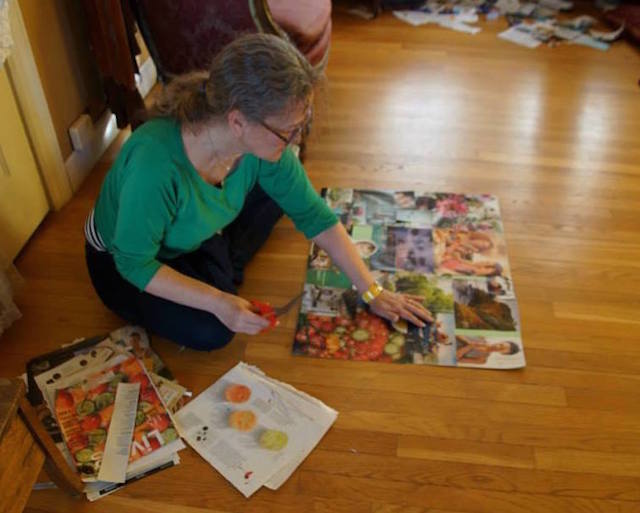 A few weeks ago I went to a workshop, actually a PLAYshop, to create a vision board.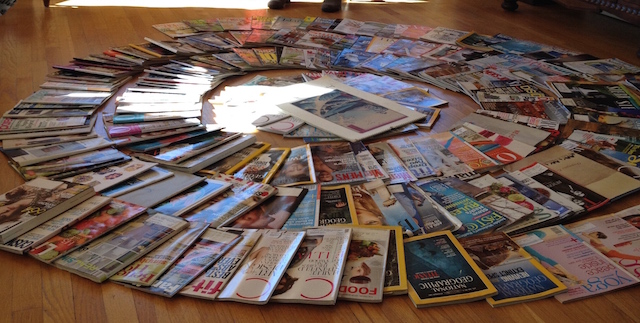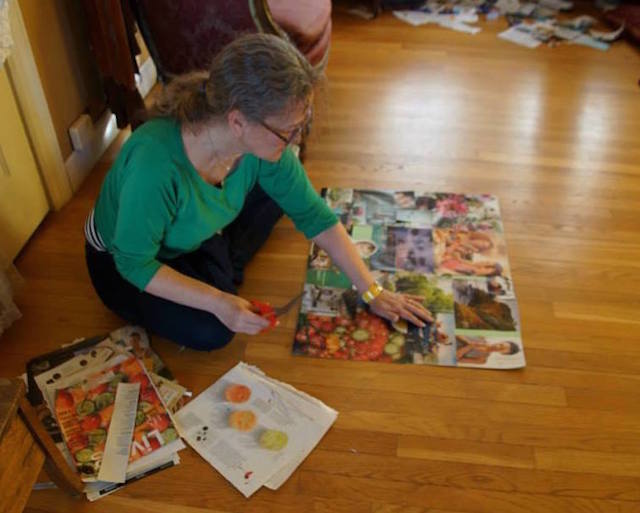 The playshop was hosted by my friend, Lisa Chu, M.D.*
Learn techniques for activating your imagination beyond the box of past experience or what seems "possible" and into the expansiveness of true potentiality.

Then create your very own visual map of 2015, which will serve as a powerful catalyst to invite your heart's desires into your reality.
Making a vision board had been on my to-do list for the beginning of the year. Although I had all the materials and the know-how I wanted to make my board in a live group. Taking the back seat and going as a student and not in a role of teacher was a fun change of pace.
The good thing about taking a live workshop is that there is usually a time constraint involved. Deadlines can be useful when you want to get things done. Yet, there was one participant, a self-identified rebel, who didn't create a vision board. She was content and pleased. She gave herself the permission to not do it. She was beaming. It was such a supportive group that it was perfectly acceptable.
On the other extreme, being a self-motivated achiever, not only did I complete the vision board, I filled up every square inch of the board. I even had to edit and I did not include all of the images that I intended to.
As we continued around the circle to talk about our boards, I noticed a few people who said they did not fill up every square inch because they wanted to represent the breathing room they wanted to manifest. It made me think about my own board and how much I had included. I stopped myself from going into the "compare and despair" mode before it did too much damage. After all, my board is my board and not anyone else's.
We all have our own paths.
My board hangs in my art studio/office, also known as my daughter's old bedroom.
When I look at it, I see the potential that I have, that we all have, to lead a life of our desires.
If you would like more guidance on making your own vision board, one of my favorite books on the subject is The Vision Board by Joyce Swartz.
*Dr. Lisa Chu, M.D., founder of The Music Within Us, is a life coach, musician, sound healer, bodyworker, and artist. Lisa's varied forms of expression all converge around the themes of healing, transformation, and creative process. Based in Half Moon Bay, California, Lisa currently provides one-on-one coaching, bodywork sessions, and experiential learning adventures utilizing the healing power of sound, imagination and creative process to help participants find their own song. She is a co-creator of the acoustic rock duo Chinese Melodrama, and creator of the blog Bad Asian Daughter. Her visual art and creative process can be followed at 5050 Art.