Zenvelopes, A New Tangle to Add to Your Zentangle List of Patterns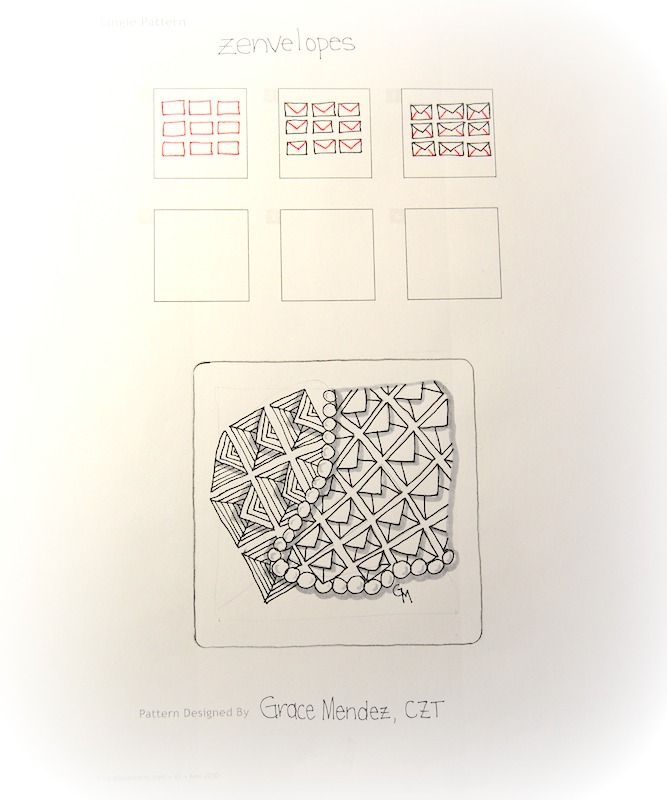 I may have come up with a new pattern.
I was inspired by a blog post over at CappuccinoAndArtJournal. If you scroll down, she has a picture of wallpaper from a post office museum in Budapest.
There are so many patterns to use in the Zentangle® world already named and dissected.
Every time that I think I find a new pattern it has already been "discovered".
This may be the case here as well.
I love what these two Certified Zentangle Teachers, Kathy Barringer and Denise Henkle Owen did with the pattern!
I hope you try it out, too.
Even if it's not "new" it is still fun to tangle.